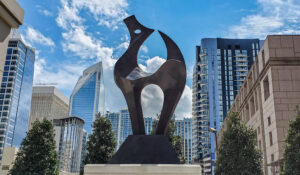 Rents are still trending upward, but that growth has slowed significantly this month.
Apartment List's latest rent index
increased by 0.8% this month, which is less than half of last month's growth rate and the smallest increase since February. However, despite this slowdown, rent growth is still outpacing its pre-pandemic trend.
While rents in Charlotte still rose, they fell in 22 of the nation's 100 largest cities, breaking a six month streak in which rents were rising uninterrupted in virtually all of these cities.
Here are some highlights from the report:
Rents in Charlotte increased 1.1% month-over-month, compared to a 0.8% increase nationally. Month-over-month growth in Charlotte ranks #36 among the nation's 100 largest cities.

Year-over-year rent growth in Charlotte currently stands at 19.9%, compared to -2.1% at this time last year.

Median rents in Charlotte currently stand at $1273 for a 1-bedroom apartment and $1423 for a two-bedroom.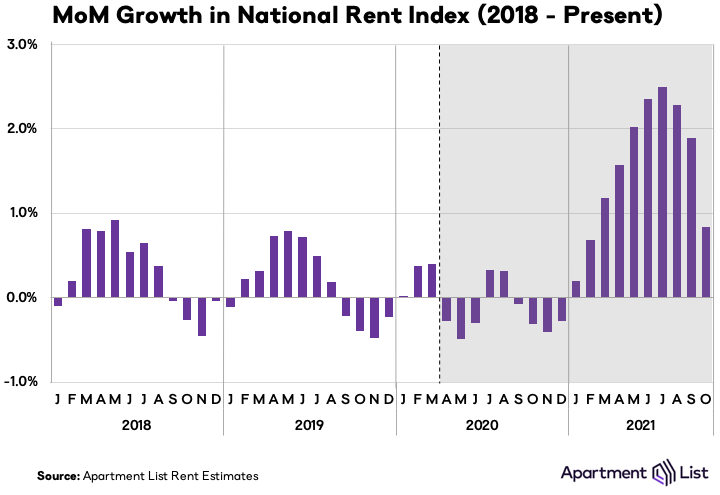 For more analysis of the newest monthly data, check out our full November Rent Report.
Comments
comments