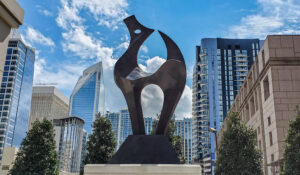 Nationwide rents increased 0.5% in March, and the latest data suggest that the rental market is finally returning to pre-pandemic conditions. Price growth this month is similar to that of March 2018 and March 2019, and apartment occupancy is also normalizing. If the typical seasonal patterns hold, prices should continue to rise for the next several months; but a healthier supply-and-demand balance should prevent the runaway rent inflation that we saw during 2021 and 2022.
Rents in Charlotte increased 0.3% month-over-month in March, compared to a 0.5% increase nationally.

Year-over-year rent growth in Charlotte currently stands at 4%, compared to 0.9% at this time last year. Rents in Charlotte are up by 23.6% since the start of the pandemic in March 2020.

Median rents in Charlotte currently stand at $1315 for a 1-bedroom apartment and $1441 for a two-bedroom.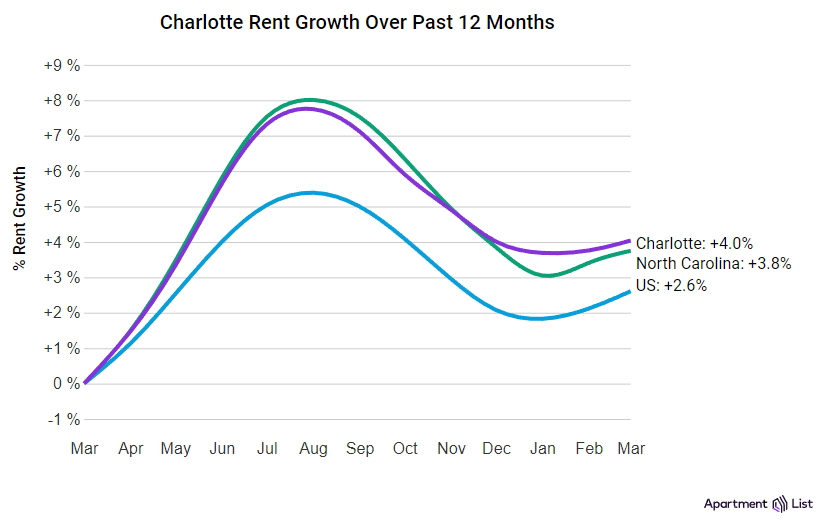 Comments
comments