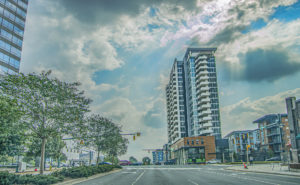 With the first full month of 2021 data in the books, ApartmentList.com's new rent estimates are showing that COVID's impact on the market is now stabilizing. Their national index is up by 0.1% month-over-month – the first monthly increase they've seen since last August.
Here are some of this month's highlights for the Charlotte region:
Rents in Charlotte increased 0% month-over-month, and are down by 1.2% year-over-year.

For comparison, year-over-year rent growth in Charlotte was 1.6% at this time last year.

Median rents in Charlotte currently stand at $1070 for a 1-bedroom apartment and $1195 for a two-bedroom.
Looking throughout the state, Cary is the most expensive of all North Carolina's major cities, with a median two-bedroom rent of $1,320; of the 10 largest cities in North Carolina that we have data for, Cary and Durham, where two-bedrooms go for $1,320 and $1,154, are the two other major cities in the state besides Charlotte to see rents fall year-over-year (-1.4% and -1.2%).
If you're tired of renting and are thinking about buying a home in Charlotte, we can help.
Charlotte Stories is continually partnering with the best real estate agents in every part of the Charlotte region.
If you're thinking about moving in or around Charlotte, let us connect you with a top agent in your area by filling out the form below:
Comments
comments