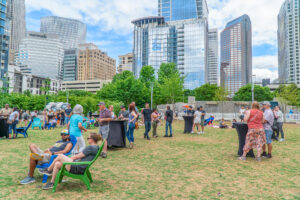 With only two months left in 2022, renters will get some welcomed relief. After a year and a half of record-setting rent hikes, the market appears to be turning a corner.
The national median rent decreased by 0.7% in October, the second straight monthly decline and the largest single-month dip in the history of our index, going back to 2017. The cooldown is widespread, with rents down this month in 89 of the nation's 100 largest cities.
For the latest data for Charlotte, see the
November Rent Report
, complete with median rent and price growth data through October 2022. Some highlights below:
Rents in Charlotte decreased 1% month-over-month in September, compared to a 0.7% decrease nationally.

Year-over-year rent growth in Charlotte currently stands at 7.7%, compared to 21.3% at this time last year. Rents in Charlotte are up by 26.6% since the start of the pandemic in March 2020.

Median rents in Charlotte currently stand at $1347 for a 1-bedroom apartment and $1475 for a two-bedroom.
Comments
comments