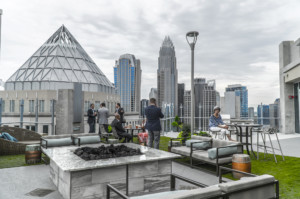 With the second month of 2021 data in the books, ApartmentList.com's new rent estimates are showing that COVID's impact on the market is now stabilizing. Their national index is up by  0.7% month-over-month, the biggest monthly increase since 2019.
Here are some of this month's highlights for the Charlotte region:
Rents in Charlotte increased 0.2% month-over-month, and are down by 1.6% year-over-year.

For comparison, year-over-year rent growth in Charlotte was 1.9% at this time last year.

Median rents in Charlotte currently stand at $1071 for a 1-bedroom apartment and $1197 for a two-bedroom.
While Charlotte rents may seem high to many, we are still relatively low compared to similarly-sized cities.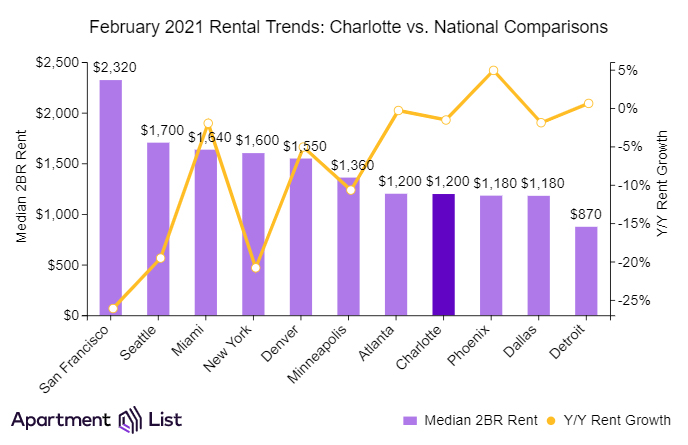 What do you think about rental prices in Charlotte? 
Comments
comments