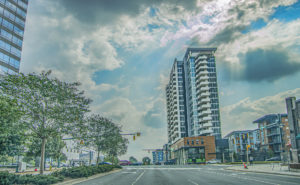 As the pandemic made living space a top priority, the site RentCafe analyzed how much room renters can get for $1,500 in the largest U.S. cities. While Winston-Salem is the only city from North Carolina that made it to the Top 20 Cities that offer the largest spaces for a $1,500 rent, they looked at the most sought-after metro in the state – Charlotte.
Here's what they found out about Charlotte:
For the rental apartments in Charlotte, apartment dwellers pay an average rent of $1,543 for 941 sq.ft. Although among the 100 big cities analyzed, Charlotte stands right in the middle with the 46th largest rental apartments, the suburbs offer much more space for the same budget.
At the other end of the spectrum, Statesville rents some of the most generous spaces: one sq.ft. for one dollar, or 1,431 sq.ft. for a monthly rent of $1,500. The average rent paid here is $889 in exchange for 848 sq.ft., one of the lowest in the metro area.
The next cities in the Charlotte Metro where renters can get the biggest bang for their buck are Salisbury, Monroe, Gastonia, Rockhill and Kannapolis – renters in all of them can secure around 1000-1250 sq.ft. for 1.5K.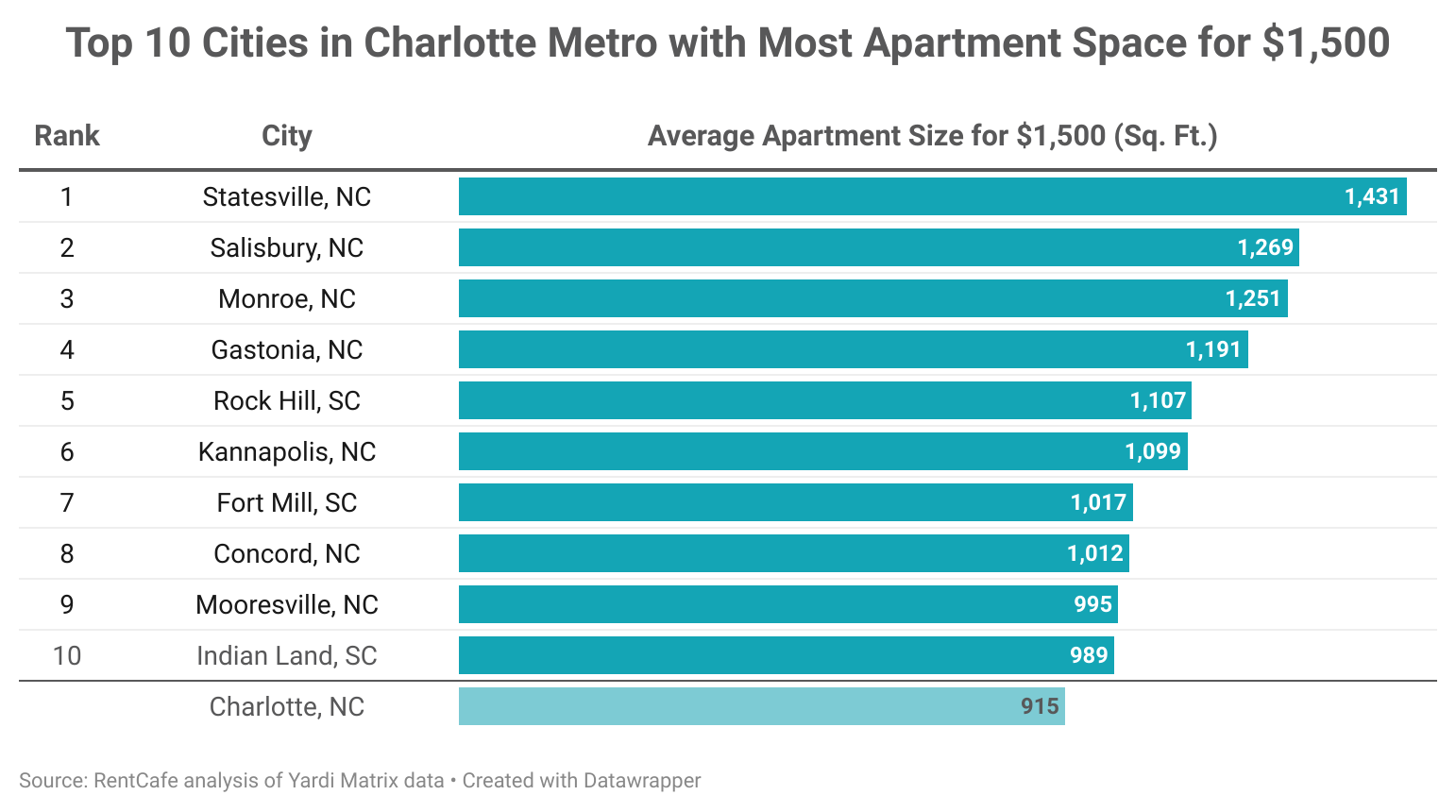 Comments
comments