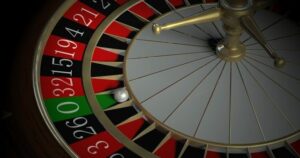 From the Eiffel Tower and the canals of Venice to the Pyramids and Sphinx of Ancient Egypt, you can travel across the world without leaving the Las Vegas strip. Sin City is determined to cater for all tastes, and that goes for its food too.
The casinos contain restaurants run by some of the world's top chefs, and host no less than ten Michelin-starred restaurants, including Joel Robuchon, which holds three of the coveted stars. But many Vegas visitors fancy a taste of home between stints at the slot machines, and the city caters for all tastes, just about. Fancy North Carolina BBQ, shepherd's pie, or a taste of West Africa? Read on. 
British pubs
Brits abroad seem to be fitted with homing beacons, designed to lead them towards ale pumps and pub grub, and Las Vegas doesn't disappoint.  Pubs such as the Crown and Anchor and the Royal Britannia offer fish' n chips, bangers and mash, delicious pies, and show Premier League football. While it may seem strange to sip a pint of English ale in the Venetian, sometimes home comforts are important. Of course, Brits needn't go all the way to Nevada, with so many slots online UK residents could just stay in their local for their casino fix—as long as they don't mind missing Katy Perry or Donny Osmond in the theaters.
North Carolina BBQ
BBQ is a serious business in the Southern United States, and North Carolina may be the very root of the entire diaspora, despite objections from the south. Las Vegas is full of BBQ joints, all offering their take on different styles of low-and-slow cooking. Die-hard connoisseurs may blanche at some of the menu items, but Jessie Rae's BBQ has plenty of red slaw, Brunswick stew, and Carolinian-inspired sauce to sate NC visitors. Rollin' Smoke and Wild Fig are two more highly rated spots for pit-style cooking to fuel gamblers from the Tar Heel State. 
West African eats
Folks from all over the world visit Sin City, so it's no surprise to see catering options from far-flung regions. Nigerian food is delicious, and tourists can be found tucking into okra soup with beef and fufu, pounded yam, and the country's favourite comfort food, Jollof rice at Nigerian Food Las Vegas. Goat pepper soup, cassava leaf stew, and yassa (char-grilled meat) can be found over at Las Gidi African Kitchen, as well as a large selection of West African soft drinks. 
A taste of the islands
Caribbean food is delicious, spicy, and hearty, ideal fuel for a fun day in the gaming halls. Las Vegas plays host to myriad restaurants, representing Jamaica and the Leeward Islands, Haiti, and Puerto Rico. Visitors from the region can find delicious, juicy jerk chicken, fried plantain, ackee & saltfish, red snapper, and oxtail for a comforting taste of home. Some restaurants, such as Bodeau's Caribbean Cuisine, also serve Asian-inspired fusion dishes, as well as burgers and chicken. 
Las Vegas plays host to restaurants serving cuisine from all over the globe. And while Michelin-starred taster menus, pan-Asian fusion, and Korean burritos are all well and good, sometimes a plate of something Mom used to make hits the spot like nothing else. 
Comments
comments