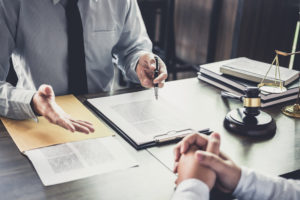 Businesses and other organizations often waste a lot of time communicating with their clients via emails or phone calls. In addition, they have to spend a significant amount of money on those communications and sharing PR documents.
However, these traditional means of information sharing have limitations, such as the lack of security for sensitive data and inaccessibility of information for some because, most of the time, centralized. To overcome these issues, you can implement a client portal for your business to collaborate with its customers and other parties.
Understanding what a client portal is
A client portal may be defined as a private and protected web-based platform where a business or organization can securely exchange and share sensitive information with its clients. The platform allows the entity to make crucial documents available to its customers, including invoices, quotes, purchase orders, and others.
This spares an organization the need to send documents and communicate via emails because the clients can access them through the platform. The customer can also easily follow the progress of their projects by logging into the portal using a username and password. The various team members involved in the project update the progress through the client portal, thus enabling seamless communication.
Benefits of a client portal
Below are some of the benefits of the secure collaboration platform:
Provide a centralized source of information
The beauty of a client portal is that it brings together all the information and tools that the clients need in one place. The client does not have to visit multiple platforms or check multiple communication channels but gets all the data at one point, thus enabling them to consolidate their documents and information. Therefore, customers have a better experience and are more engaged.
Ensure Secure interaction
Companies are constantly worried about their data falling into the wrong hands through the hacking of their emails, interception of phone calls, or other means. Fortunately, your business can have secure communication through a client portal, and be sure that every transmission is secured and protected from any intrusion. This also allows customers to feel safe and have peace of mind when interacting with the company, enabling better business relations and long-term relationships.
Reduce costs of supporting customers
Typically, businesses have so many emails and phone calls flowing in from customers who need various answers or assistance. However, a client portal will enable the customers to access answers to their questions in one online place and not have to call or email the company. This way, the business has fewer calls and emails to answer, which significantly reduces the cost of support staff. Also, most customers are happy with self-service instead of calling and waiting for several minutes before being connected to an employee.
Provide better and accessible storage
Unlike the traditional way of storing data on paper filed in the office or saved on a single server in a company, a client portal allows cloud storage, meaning the company holds the files across multiple servers. This provides better protection against corruption of files or hardware failure when using one server or external storage device. Also, cloud-based storage allows easy access of data remotely from any location.
Conclusion
A client portal is a worthy investment for your business to reduce costs, improve data security, enable better collaboration and offer better storage and accessibility of information.
Comments
comments