Queen City Dream Cars, Charlotte's first luxury car rental service just launched their new VIP membership club, offering year-round access to the world's most exotic cars, free Uber services, premium club seats at the Hornets and Knights, and Queen City Dream Concierge bookings (Jet charters, yacht charters, and Inspirato's exclusive luxury vacation rental properties).
A recent NY Times article also noticed this growing trend, finding that in "luxury categories, including exotic automobiles, designer frocks, private jets, flashy diamond jewelry, spacious villas and sleek yachts, the well­-to-­do are taking a cue from the broader shift to a sharing economy, epitomized by the ride­-hailing service Uber, city bike programs and the peer­to­peer sharing of many goods and services."
The Charlotte-area QCDC Membership Club currently offers 5 levels of royal treatment, including: Marquess, Duke, Prince, King, and Monarchy. In addition to unbelievably exotic concierge bookings and floor seats at the Hornets, you'll also have year-round access to QCDC's entire fleet of cars, which currently includes: 
The new Ferrari 488 GTB ($312,000 MSRP)
The Rolls-Royce Phantom Drophead ($514,000 MSRP)
The new BMW i8 Hybrid Supercar ($138,000 MSRP)
They also have the Ferrari California T, Audi R8, Porche 911 Carrera S Cabriolet, Telsa Model S, and a Maserati available for daily rentals.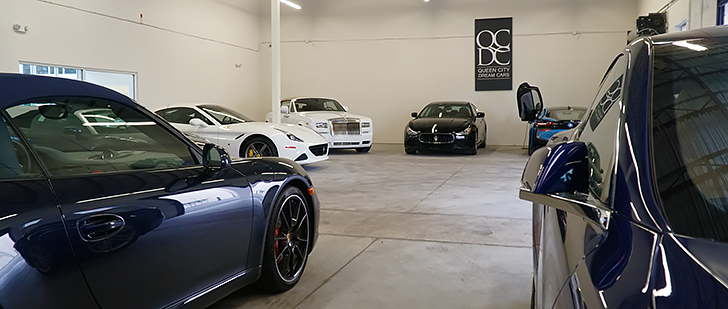 Current rentals range from $349 to $1,999 per day. The owners told me that they don't have one typical customer. The cars have been rented for weddings, day trips, proms and just for fun.
If you'd like to find out more about Queen City Dream Cars' daily rentals or their new membership club, check out their website here.
Comments
comments