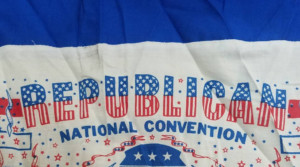 The Republican National Convention officially begins today in Charlotte amid protests, arrests, and controversy in Uptown.
Although the convention has been significantly scaled back, it will still be the largest event to take place in North Carolina since the start of the COVID-19 pandemic back in March.
President Trump is scheduled to arrive in Charlotte today to meet with delegates, then travel to Asheville later in the day to give a speech at the Flavor First Growers and Packers organization headquarters.
Over the past 3 days, protests over the RNC have been growing in Uptown Charlotte.
Last night several protesters were arrested after police forcefully cleared the road to allow a van to pass through.
At about 1am last night, CMPD released the following statement about the incident on Twitter:
Crowds continued to block traffic and prevent buses and cars from moving. Demonstrators refused to clear the intersection. While officers were clearing the intersection, they deployed pepper spray and made two arrests.

— CMPD News (@CMPD) August 24, 2020
Queen City Nerve captured the incident on video and posted the clip on Twitter:
Police just boxed protesters in at College and 4th and began pepper spraying, making arrests pic.twitter.com/TysadfUeyE

— Queen City Nerve (@queencitynerve) August 24, 2020
What do you think about the RNC in Charlotte?
Comments
comments