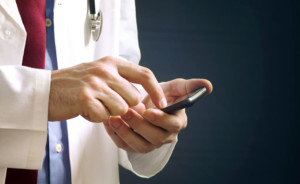 If you are determined to become a highly sought-after professional in the field of networking, then you might be interested in getting professional certification from Cisco, one of the world-leading IT companies. Cisco offers certifications on the entry, associate, professional, expert and architect level.
CCNP Routing & Switchingcredential is one of the top Cisco certifications that are offered at the professional level. It is intended for professionals who possess advanced knowledge of routing and switching technology. CCNP certified IT professionals are expected to have a profound understanding of implementing, planning, verifying and troubleshooting compoundenterprise networks. These skills are assessed by a series of exams that determine the success of the candidates.
Description
As you prepare to achieve CCNP R&S credential, it is very important to note that there are several prerequisites that you must meet. Here is what you have to consider:
A valid CCNA R&S credential or any type of CCIE credential is considered as a prior requirement to CCNP R&S.

It is recommended to have an experience of 1 year in the networking-related environment.

One should also have a desire and passion to advance the practical skills already attained in the field.
Now that you have checked that you meet the minimum requirements that are needed, let's move to exams. In order to get certified, you must pass three required tests: 300-101 ROUTE, 300-115 SWITCH and 300-135 TSHOOT. Below you will find a brief description of all these three tests.
300-101 ROUTE Exam
300-101 exam enlightens candidates with the skills and knowledge applicable during the implementation of Cisco IP Routing. The candidates need to show the skills required to implement highly scalable and secure Cisco routers that are connected to WANs, LANs and IPv6.
Time limit: 120 minutes

Number of questions: 45-65

Cost: $300
300-115 SWITCH Exam
300-115 exam equips candidates with the utmost knowledge in switching technologies. The main areas that candidates are expected to have profound understanding are configuring, planning and verifying the actual implementation of switching solutions that utilizeCECA (Cisco Enterprise Campus Architecture).
Time limit: 120 minutes

Number of questions: 30-40

Cost: $300
300-135 TSHOOT Exam
300-135 testassesses the candidates who are supposed to have profound knowledge in:
Planning and performing maintenance on complex switched and routed networks

Using technology-based and systematic ITIL methodto perform network troubleshooting.

Time limit: 120 minutes

Number of questions: 15-25

Cost: $300
Benefits of CCNP R&S Certification
There are a number of advantages attached to this prestigious R&S credential from Cisco. It takes individuals to the most relevant positions in the IT networking industry. Possession of CCNP R&S certification implies that you have a great mastery of skills inthe networking field. Here are the benefits that you should know as you plan to get certified:
Great foundation
CCNP R&S credential is designed to equip the candidates with an advanced understanding of routing and switching technologies. As you undergo the pre-exam training, you get a solid base and understanding of virtualized and physical networks. Therefore, CCNP R&S provides you with professional-level knowledge to apply in solving problems today, tomorrow and forever!
Employment
IT professionals acquire great jobs and opportunities upon achieving CCNP R&S credential. It is true that today's hiring managers consider individuals specializing in a certain field rather than just ordinary professionals. Therefore, CCNP R&S grants the certified specialist a good opportunity to get recognized and easily employed.
Promotions
The skills gained during the certification process define the IT professional as the most competent and proficient in providing professional solutions related to networking. Therefore, employers will consider elevating you to high positions that fit your advanced skills.
Global recognition
Cisco is the worldwide leader in providing IT certifications. Every organization in the world recognizes Cisco as the best institution that offers quality and relevant education in the networking field. Upon achieving CCNP R&S certification, you will have a privilege of working anywhere in the globe. Besides, you can work online for big companies because Cisco allows you to use their credential on freelancing platforms.
Updated knowledge
CCNP R&S credential is known to expire and every professional is expected to recertify. This simply means that the certification shows you have the updated knowledge that the companies are looking for in the industry. Besides, it shows your commitment to keeping in pace with the rapidly growing technology.
How Prepaway website can enhance your performance?
You must have made up your mind to get certified and enjoy the lots of benefits that are attached to CCNP R&S certification, haven't you? If so, you need to prepare thoroughly and pass all three certification exams.
The Prepaway website is the worldwide leader for providing candidates with the exam dumps and video training that will enable you to pass your examssuccessfully. Prepaway is the best to opt for because:
It offers you VCE files and VCE Exam Simulator to enable you to create, edit andplaypractice questions in a way that is similar to the main exam.

It offers IT training courses that consist of lectures created by qualified professionals.

It provides you with both free and paid quality preparation materials.
Job Opportunities
With CCNP R&S certification, you can work as a system administrator, network engineer and network technician. CCNP R&S certified professionals earn an estimated annual salary of $102,786. Isn't it worth it?
Conclusion
CCNP R&S certification is surely the best if you want to gain advanced skills in routing and switching. However, you have to train hard with prep materials from Prepaway and other platforms in order to pass the exam easily. We wish you success!
Comments
comments