Thousands of Charlotte-area residents had their power knocked out last night after a powerful storm blew through our region.
The storm started at about 4pm yesterday evening, bringing powerful winds and heavy downpours;
Looks like a storm is coming! pic.twitter.com/ixLKT9ihzE

— Mecklenburg EMS (@MecklenburgEMS) June 25, 2018
There's a storm a comin'! #thatwindtho 💨 pic.twitter.com/Q26aVLf0A1

— C. Presley (@Standby4Awkward) June 25, 2018
A quick little burst of a storm in South Charlotte packed enough of a punch to snap this tree across a driveway. pic.twitter.com/z70BzSN28A

— Kendall Morris (@KendallMorrisTV) June 26, 2018
As of 9:00 am on Tuesday morning, there are still over 1,000 without power in Charlotte;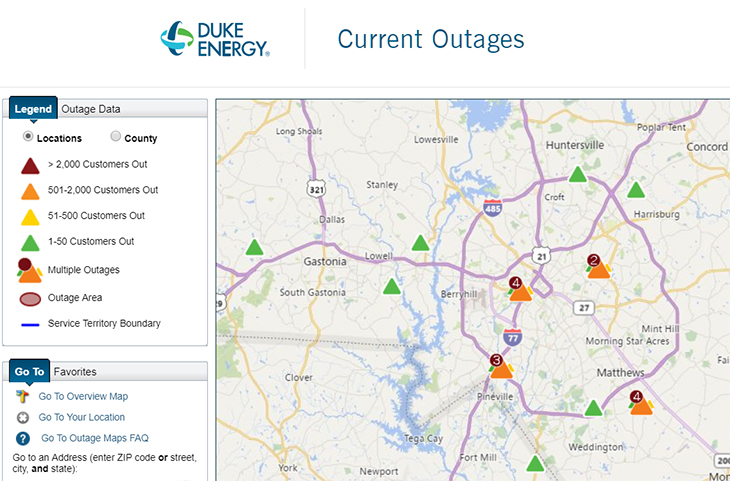 We should see another round of thunderstorms starting later this morning, according to the National Weather Service.
Comments
comments