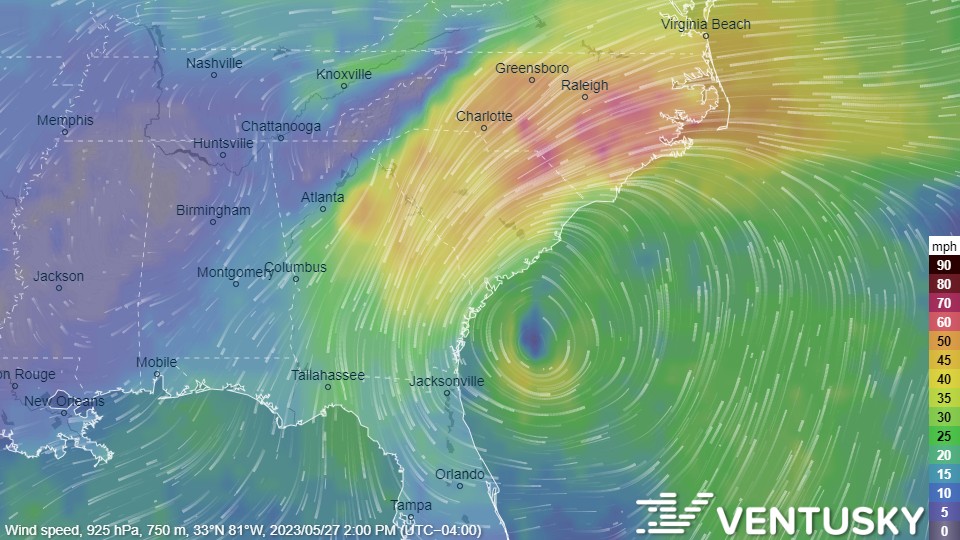 A powerful low-pressure system in the Atlantic is strengthening near the Carolina coast that could wreak havoc on our state this weekend.
As of this morning, the system is forming along a front offshore of the South Carolina and will continue to develop over the next two days.
The National Hurricane Center just issued the following alert:
A non-tropical area of low pressure is expected to form along a 
frontal boundary offshore of the southeastern United States coast 
within the next day or two. The system appears unlikely to become  
a subtropical or tropical cyclone since it is forecast to remain 
frontal while moving generally northward and inland over the 
Carolinas this weekend.
Even if a cyclone doesn't form, we will still be seeing flash flooding and potentially damaging winds across our state this weekend.
Here's a map showing the likely rainfall totals for the Carolinas:
Rain through Tuesday morning. #cltwx #ncwx #scwx #wcnc pic.twitter.com/UvX6jmqsNS

— Brad Panovich (@wxbrad) May 25, 2023
With June 1 set as the official start of the 2023 Atlantic hurricane season, NWS officials are reminding all residents in Atlantic Coast states to be prepared for potential future storms.
In case of a power outage, make sure to have the following emergency items stocked in your home;
Comments
comments