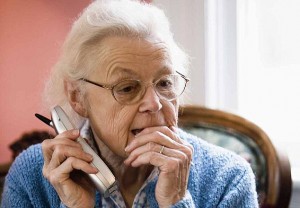 The Caldwell County Sheriff's Office is now warning people about a growing scam where a caller purports to be with the Internal Revenue Service and tells callers that they are about to be arrested for overdue taxes.
Yesterday alone, the Caldwell County communications center received more than 100 phone calls from people reporting the scam. One at least one occasion, the victim sent the caller money, according to detectives.
Here's how the increasingly common scam works;
Authorities warn anyone receiving a call from someone who claims to be from the IRS to write down their number but not to talk to them. You should immediately contact your local law enforcement office, the real IRS at 800-829-1040, or the Treasury Inspector General at 800-366-4484. You can also go to their website at www.tigta.gov.
Comments
comments