Hundreds gathered in Charlotte this afternoon to protest the killing of George Floyd. The protests started this afternoon in front of the CMPD station on Beatties Ford Rd. and marched up and down Beatties Ford Rd. into the night.
Here is a video of the march and the the peaceful protest:
At about 8pm, the peaceful protest began turning violent as a handful of instigators started kicking police bikes. Police then ran away from the crowd.
One police SUV drove down the street into the crowd and was quickly blocked in. Instigators surrounded the vehicle and one of them broke out the back window of the police vehicle. The vehicle was able to slowly back out of the crowd and drive away.
Several more police SUVs then drove through the crowd and instigators began slashing the tires.
Crowds then gathered again in front of the CMPD station where police in riot gear were waiting. Bricks and rocks were thrown into the station, breaking several windows.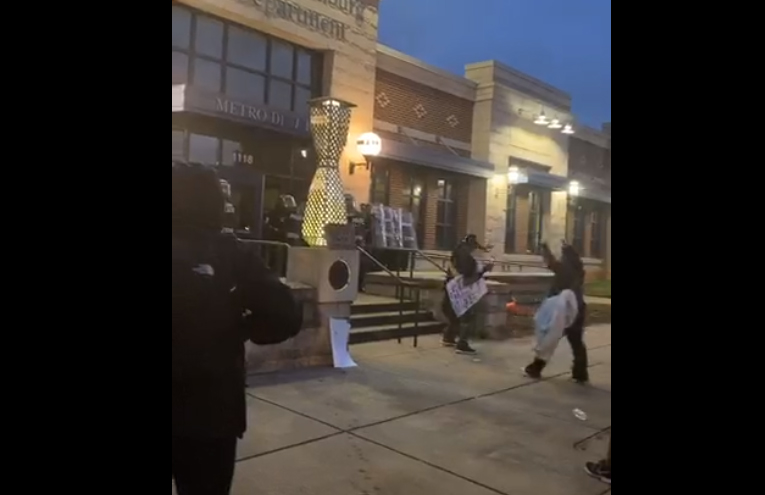 Police then began shooting tear gas canisters and shooting pepper balls at the crowd. Sam "The Jesus Saves Guy" stood between the police and violent protesters in an attempt to bring peace.
Here is live video from QC Nerve that showed the progression (including the window breaking, tire slashing, and attacks at the CMPD station):
Police then declared 'An Unlawful Gathering' and ordered everyone home at threat of arrest. They continued moving the police line down the street, shooting tear gas and pepper balls along the way.
At about 9:40 police charged then arrested Charlotte City Council Member Braxton Winston, who was continuing to walk with the police line while wearing a gas mask: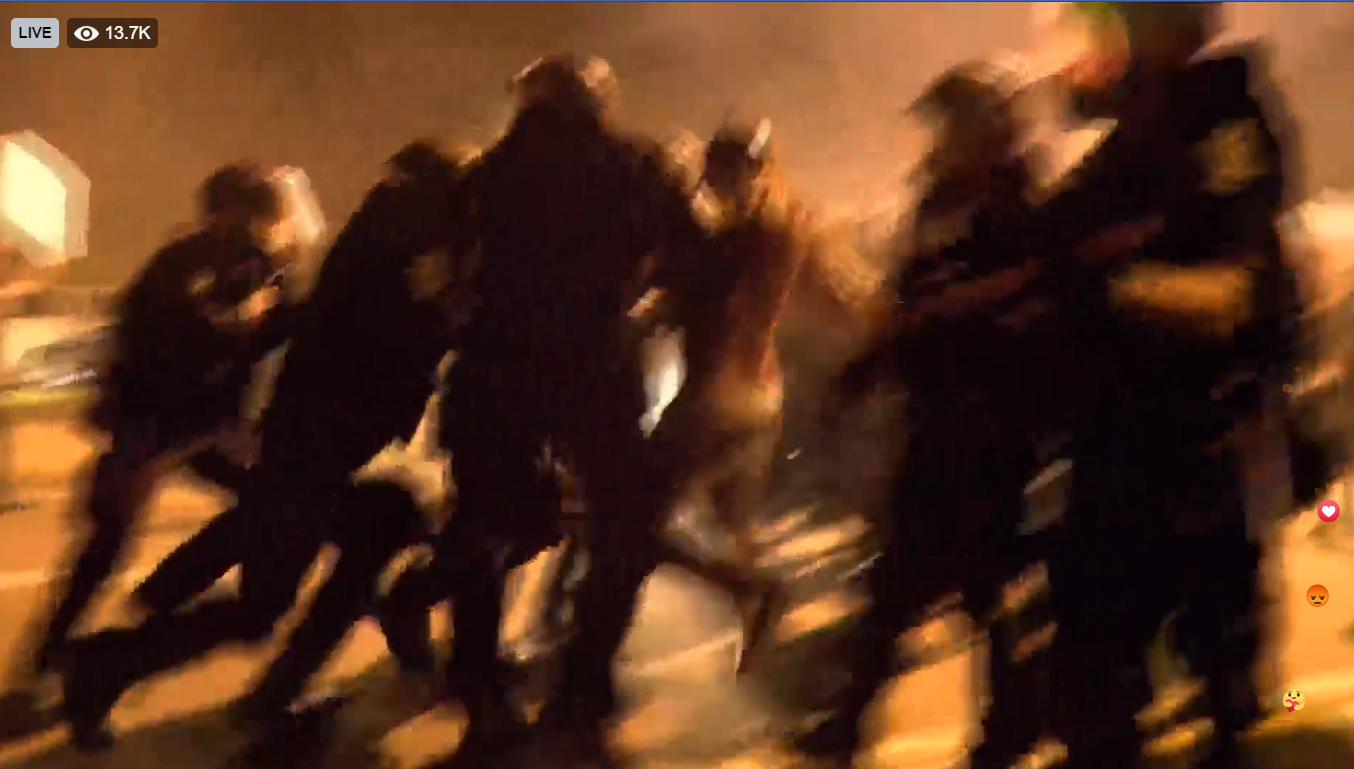 Here is the video of that including the last parts of the protest:
Just after 11:00pm, the Food Lion on Beatties Ford Rd. was broken into and looted.
Police on scene just told me protesters looted the Food Lion on Beatties Ford Road. They tell me they smashed windows using bricks and were probably inside for 15 minutes or so. This grocery store is about 0.5 miles from the police station @WBTV_News pic.twitter.com/bimtesDcqI

— Paige Pauroso (@PaigePauroso) May 30, 2020
Comments
comments