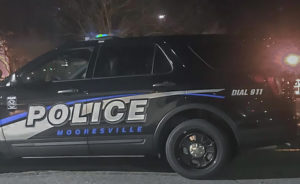 A person died this morning after a Mooresville Police officer fired his gun during a domestic incident.
According to the Mooresville Police Department, officers responded to a domestic call at a home on Heritage Place, just south of downtown Mooresville at about 1:30 am this morning.
The name of the victim and the name of the officer who fired his weapon have not yet been released.
The State Bureau of Inestigation (SBI) is now investigating the incident.
We will update this article as we receive new information.
Comments
comments