Last night, a police chase turned deadly when 34-year-old Michael Bernard Adams ran his ATV off the road and crashed into a concrete pillar.
According to a press release from CMPD, police began chasing a group of ATV riders after a woman called 911 and told officers the group had attacked her near the intersection of West Blvd and Tryon St.
They "surrounded her vehicle and struck her vehicle, causing property damage. The victim was also physically assaulted at the scene."
Several other 911 calls were also made yesterday afternoon about the group.
Soon after the calls, a CMPD motorcycle officer located the group on West Blvd and attempted to pull them over.
When the group refused to stop, a chase ensued, which resulted in Adams crashing into the pillar near West Blvd and I-77 and the rest of the group escaping.
Adams was rushed to the hospital with life-threatening injuries and died over night, according to police.
CMPD Internal Affairs is currently investigating the chase and crash and they've not yet released the name of the officer.
The group has been seen for a number of years on Charlotte streets.
This video shows the group driving down Independence Blvd.;
According to a Reddit user, the group can often be seen meeting at at a mechanics shop on Independence Blvd, next to The Bean restaurant on Sunday afternoons;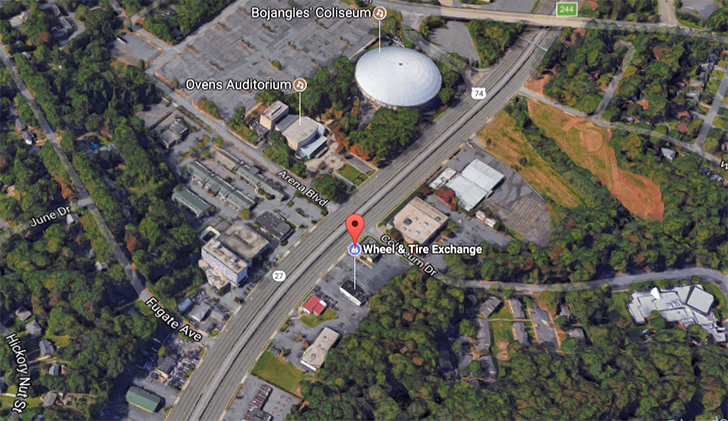 The Charlotte group appears to be following a nationwide trend of dirt bike and ATV riders on city streets. The movement has often been glorified in music videos and pop culture, and there's even been an entire documentary produced about the infamous '12 o' clock boys' of Baltimore (WARNING: Graphic Language);
If you see the group endangering traffic on Charlotte's streets, please call CMPD at (704) 336-7600 or 911.
Comments
comments