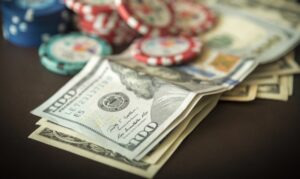 Interac is one of the most popular and widespread payment methods for sending deposits to online casinos and getting withdrawals from them. It is a very Canadian payment method that stands in line with all the legal aspects. 
Interac is actually a very old payment method as well, it was founded back in 1984 as a facilitator of payments between banks and businesses or individuals, and it was also a non-profit organization. However, as the years passed and the market changed, Interac managed to adapt to its new needs and requirements, and this system works well for almost all types of online payments. 
Two of the main reasons why Interac is so loved in Canada are because it was founded there and also because it has stood the test of time. Moreover, following the worldwide known brand of Canada being one of the most casino gambling countries globally, Interac is and has always been completely casino-friendly. 
As of now, more than 450,000 merchants online accept payments via Interac in Canada, and many merchants that offer their services to Canada but are situation offshore do the same thing. If you are looking for an Interac casino in Canada you will have no problem finding one because more and more platforms add this method to their lists. 
However, even with purely Canadian and fully compatible banking channels, not everything is perfectly smooth. Interac surely has its pros and cons, and being aware of those is crucial for a positive gambling experience. While there are almost no nuances that can totally make or break the experience, it is still better to know about the payment method before you even register an account with it. 
Pros 
There are several serious advantages that make Interac stand out from the crowd of even close to similar payment options. The key advantages for the Canadian gamblers are as follows: 
completely online casino-friendly – this is an advantage that is hard to beat because many payment methods available in Canada tend to change their tolerance to online gambling when the local legislation tightens the screws. However, Interac has always been okay with casinos and doesn't seem to want to change this 

linked to many Canadian banks – this way, the player receives more flexibility and at the same time security for their payments 

fully in line with local banking policy – if the bank works with Interac, it means that it will not block or suspend the transactions to and from online casinos, and the players can feel safe about this 

fast and easy payments – despite being integrated into the banking system, Interac supports fast payments and no magic should be completed to make a payment 

safe transactions and personal data are also safe – this company has been around for a while and they are aware of the cost of safety – or lack of it 

a stable fee is applied – the users do not have to guess what kind of fee will be applied to this or that payment or service; all fees are stable and transparent 

allows deposits to and withdrawals from online casinos – this advantage is hard to overestimate because not many payment methods, even purely Canadian, can do this. 
Cons 
To really evaluate the beauty and convenience of Interac, and make an informed choice about their payment options when it comes to real money gambling, one should be aware of the disadvantages of this system: 
the Interac account is connected to the mobile phone number, and this fact may pose a certain level of insecurity 

even today, not all banks in Canada work with Interac, so the player should first double-check if their bank allows connection to Interac 

the banks may apply additional fees on certain transactions made via Interac and this fact should be asked about beforehand 

Interac works seamlessly when in Canada, but the player will not be able to play at their favorite casino from their own account using Interac when abroad, or sometimes even in a neighboring province due to the legislation nuances and Interac strictly following them 
Hopefully, these pros and cons explained will be useful for Canadian gamblers wanting to make payments via Interac!
Comments
comments