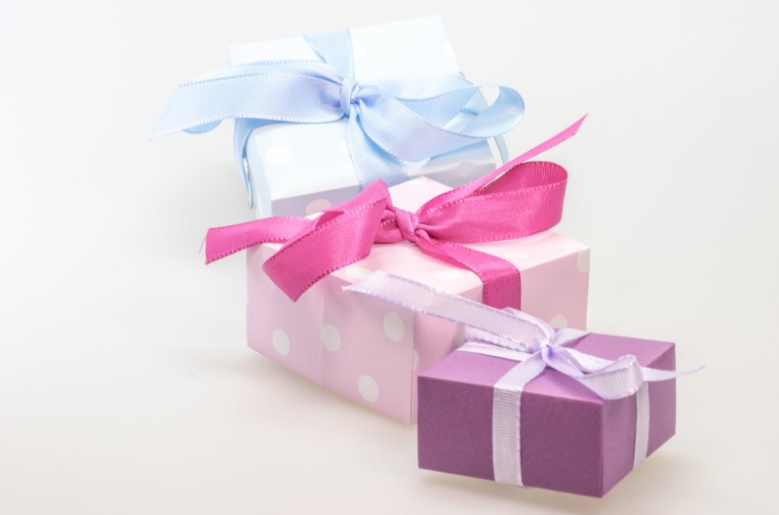 If you are like most people today, you have family and friends who live far away from you. Sometimes it's easy to neglect gifts for these people because they're not close by. Other times we want to send presents but aren't sure of the best long-distance gift ideas. And finally, it can be hard to know which gifts will be most meaningful and show our loved ones that we are thinking of them. If you are looking for some special, personal, and thoughtful gift ideas for people who are far away, here are ten things to consider.
Flowers
Flowers are always a popular and welcomed gift idea and have been used for long-distance giving for years. Whether you send a Hawaiian flower lei, a potted plant, or a traditional bouquet of roses, flowers are a visual reminder of your thoughts and love.
Digital Picture Frame
A digital picture frame is one of the best gifts you could give a distant family member. Especially appreciated by distant grandparents, these frames offer more than digital slideshows. If you choose a wifi-connected frame, you can share pictures directly to the frame from anywhere you might be- on vacation, a school play, or your living room on Christmas morning. You can send photos from your phone or computer, and they will automatically download on your family member's frame, bringing them surprise updates throughout the year.
Matching Mugs
Matching mugs or other drinkware can be a great "you and me" gift for family members or friends who live far away.  Whether it's his and hers coffee mugs, best friend wine glasses, or custom water bottles for the whole family, this is a fun, practical, non-nonsense gift that will be appreciated and used. You can buy any number of pre-made drinkware sets or get creative and design your own. 
Family Finger Sign
Have you ever seen those fun finger signs that point to distant towns and tell how far away they are? You can purchase a similar sign for your family, but instead of different towns the fingers point to various family members and tells how far away they live. You can buy a signpost for a yard or garden or buy a smaller wall-hanging version. This gift is perfect for parents or grandparents whose children and grandchildren are scattered across the country. It might also work for close-knit friend groups.
Touch Bracelets
Touch bracelets are a fun gift if you are looking for something simple that focuses on your connection with the recipient. Touch bracelets come as a set, and they communicate with each other. Each time you think of the other person, you simply touch your bracelet, and its partner bracelet lights up, vibrates, or sends a little message via flashes or other code. Touch bracelets are perfect for long-distance intimate relationships or even close parent-child bonds.
DNA Ancestry Kit
A DNA kit makes a fun gift for distant family members and friends. It's especially fun when family members do the kit together and learn about their mutual heritage. Some people have even found long-lost or unknown cousins and other family members in this way. 
Letter Book Set
You can purchase memory books with letter prompts, special cards and memories to fill out, and scrapbook-type items that you and another person, usually a parent, grandparent, child, or spouse, can work on together. Over time, you both will add material, writing, pictures, and letters to the book until you have created a one-of-a-kind work of art.
Photo Items
A perennial favorite gift, custom photo items make special presents for people who are far away from each other. Gifts such as blankets with grandchildren's photos, mugs with a special vacation picture, or a yearly calendar with special memories are cherished and useful gifts. Any photo gift will bring you and your distant family members closer and keep cherished memories alive.
Video Greeting Card
If you can't think of anything to give that special person who already has everything, consider a video greeting card. While many companies help you make a digital video, you might not know that you can also design and send a physical greeting card with a small video screen inside. These greeting cards can be recharged and played as many times as the receiver wants. This fun and simple gift brings a personal and loving message to distant friends, family members, or special someone.
Dual Time Clock
A dual time clock is a great gift for a distant family member who wants to keep you in their thoughts all the time, such as a child or spouse. It's also a good gift for long-distance intimate relationships. If you live in different countries or are very far from each other, it will be especially appreciated. This kind of clock has two faces which are set to your time and the recipient's time. Every time your loved one checks the time, they will get reminded of you and of what time it is at your location, as well. 
Comments
comments