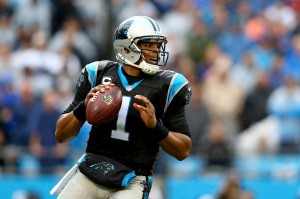 USA Today has just released a rather depressing ranking for Carolina Panther's QB Cam Newton.
After this year's surprisingly bad season, Newton was just named the #1 Most Overrated Athlete of 2016 by USA TODAY Sports.
According to their article:
"Newton is still the best-dancing quarterback of the NFL, maybe the best NFL dancer of all-time. He's also the most overrated of 2016.
"His critics were muffled in 2015 when Newton dabbed his way to the NFL MVP award and to the Super Bowl, where, oddly enough, his descent began. His sub-par performance in the Super Bowl continued through the 2016 season, during which Newton's production and the Panthers' fortunes have plummeted."
The QB earned a career-low in completion percentage (52.7) and a tie for the lowest total of passing touchdowns in his 2016 season.
Do you still love Cam?
Comments
comments