Forbes recently listed the Carolina Panthers among The World's 50 Most Valuable Sports Teams. We are now rank as the #38 most valuable sports franchise in the world.
David Tepper's $2.3 billion organization is now tied with the Houston Rockets and  theNew York Mets at #38 and we're more valuable than the Los Angeles Chargers (#41), Arsenal (#42), and the Dallas Mavericks (#43).
According to Forbes, "The cutoff to rank among the world's 50 most valuable sports teams is $2.075 billion, up $125 million from last year and $1.2 billion from five years ago. The values of sports teams have skyrocketed on the backs of ballooning media rights deals and more owner-friendly collective bargaining agreements that restrain player costs."
Here is how the Panther's currently look on paper;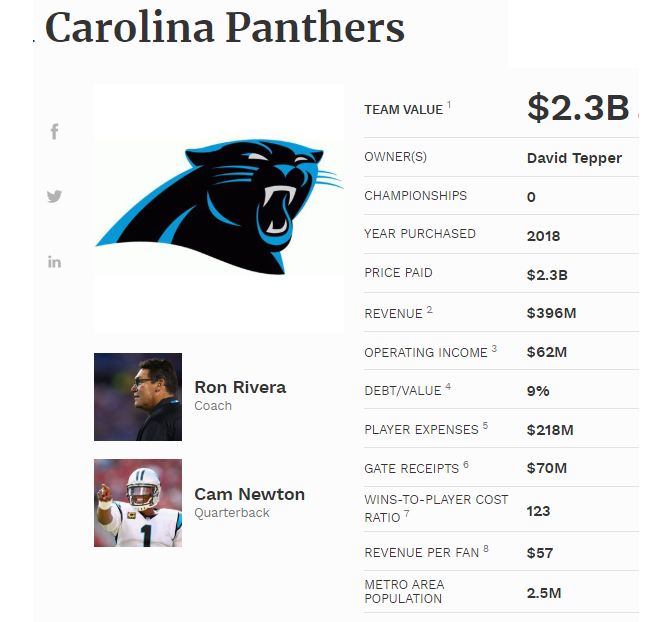 We still have quite a ways to go before reaching the #1 Dallas Cowboys, valued at $5 billion, or the #2 Yankees, valued at $4.6 billion, but if our growth rate keeps up, it may not be long before we reach the top.
Go Panthers! Keep Pounding!
Comments
comments