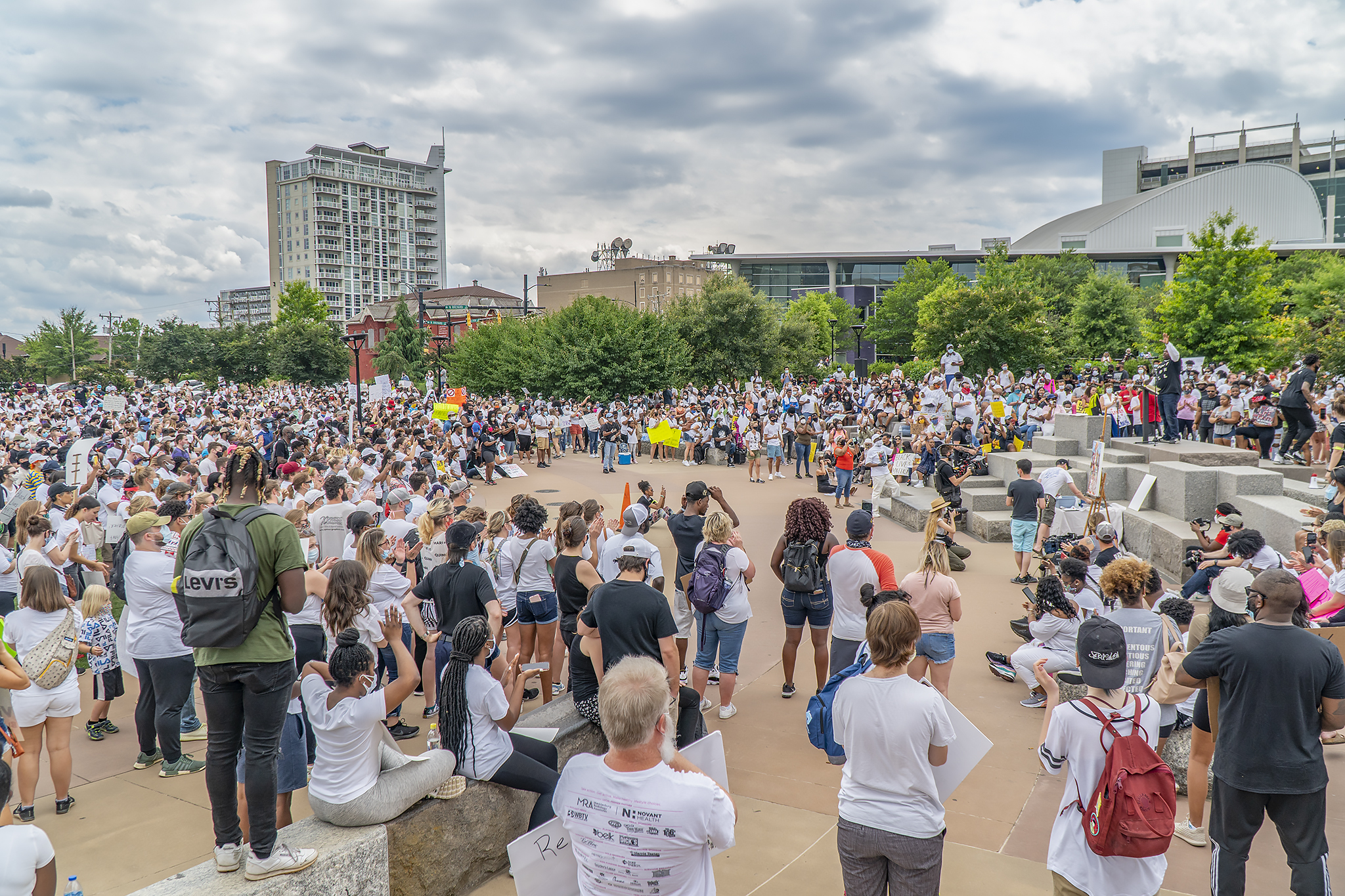 At least 3,000 people marched through the streets of Uptown Charlotte yesterday afternoon to take part in the largest racial justice protest our state has seen since the tragic murder of George Floyd.
"It Ends Now Charlotte" organized the protest in collaboration with over a dozen Churches around our city, including: Multiply Church, Uncommon Church, Christ Central Church, Mosaic Church, South Tryon Community Church, Beloved Community Church, The Encounter Church, The Exchange Church, and several others.
According to the organization's event page:
"It Ends Now is a praise and protest movement to end complacency and bring forth a new season of racial justice and equality through the release of lament, the practice of repentance, and the promise of hope." 
The protest began at 1pm in Uptown Charlotte's First Ward Park as thousands of people flowed in from all directions, including Charlotte's Mayor Vi Lyles and NC Senator Jeff Jackson:
After some praise music and a few speeches, the group marched around the city for roughly 1 mile:
The march then regathered in First Ward Park, where several leaders and pastors spoke, including Sanchez Fair, who said:
"What happens next? Whatcha gonna do tomorrow? Whatcha gonna do the next day? Who you gonna call? What you gonna listen to? What stories are you going to learn about this week…and the next week? How are you gonna fight for our children?
So my challenge, and my hope…and I pray that I'm not disappointed…is that it ends now. No more lip service."
Comments
comments