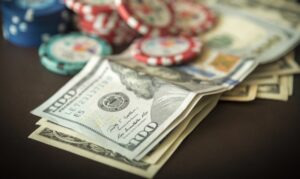 Based on the online gaming trends, one of the least conducive states for gambling has always been North Carolina. Before the establishment of the state, the government outright forbade the practice in 1764, but certain variations, like online casino games, would later become permissible.
When the first horse or dog track started holding events and accepting pari-mutuel wagers on horse and dog races in 1939, attempts to legalize gambling in NC got their start. The racing legislation was, however, repealed in 1954 since it was found to be against the state constitution. 
In the 1940s, bingo was also partially permitted to be offered as a fundraiser by charity groups. After decades of conflicting laws among towns, counties, and municipalities, a state statute finally approved bingo and raffles statewide in 1979. North Carolina has lagged behind other states in liberalizing its gaming rules throughout time. NC sports betting wasn't fully authorized until 2019. Sports wagering is only permitted at casinos in North Carolina run by the Eastern Band of Cherokee Indians.
NORTH CAROLINA'S LAND-BASED CASINOS
When it comes to on-site casinos, the locals don't have many alternatives to choose from. North Carolina is devoid of any commercial casinos. A few decades later, in 1994, the Eastern Band of Cherokee Indians and the state of North Carolina agreed to a gaming compact. The Harrah's Cherokee Casino, the Eastern Band's first casino, opened its doors in 1997. Here are the three brick-and-mortar casinos' in North Carolina 
Harrah's Cherokee Casino Resort
The largest casino in North Carolina, Harrah's Cherokee Casino Resort, is a member of the Caesars Entertainment family of brands. On the 150,000-square-foot casino floor, there are more than 3,200 slots and table games, and a retail sportsbook will soon join them. Also available to you is an Asian-themed gaming area with a noodle bar.
Harrah's Cherokee Valley River
Like its sister location, Harrah's Cherokee Valley River is in the state's lower-left corner. The 60,000-square-foot gaming area is well utilized, with over 1,000 slots, video poker, roulette, and a poker room.
The Catawba Indian Nation in South Carolina also plans a physical casino in North Carolina. Slot machines and table games are available at the temporary Catawba Two Kings Casino, which opened in 2021. The Cherokee Nation is fighting strongly against the Catawba Nation's attempts to obtain a permanent gaming license for an enormous casino.
NORTH CAROLINA CASINOS: ON-SITE VERSUS ONLINE
After the state outlawed the game in 2007, casinos in North Carolina ceased providing video poker machines. Since the introduction of its digital rivals, land-based casino gaming has also suffered a severe hit. North Carolina's modest and constrained land-based casino business is hardly an anomaly. Land-based casinos provide a social atmosphere that is unavailable while playing online.
However, the modern era's shifting requirements and goals have improved online casinos' performance. You may now enjoy playing casino games while lounging on your sofa, saving you the trouble of organizing weekend getaways to a land-based casino and the time it takes to go there.
Online casinos in North Carolina provide significant bonuses, a wider variety of games, and the freedom to play anywhere and whenever you choose. There are also higher betting restrictions at NC casinos. The most excellent online casinos in North Carolina, however, like Wild Casino, Red Dog Casino, Shazam, and Café Casino, have thousands of casino games, including the top video slots, video poker, and live dealer games.
In North Carolina, who controls gambling?
The North Carolina Lottery Commission is the primary body in charge of managing affairs in the state because there is so little regulated gaming in North Carolina. The NCLC manages money for the public school program and controls the state education lottery. The state's new racing commission would be a branch of the Lottery Commission already in place.
On the other hand, all casino gaming at Eastern Band of Cherokee facilities is governed by the Tribal Gaming Commission. Slot machines and table games are among the Class III games the Cherokee may provide. They are also allowed to contract with other operators, which they have already done by working with Caesars Entertainment. The Harrah's name is present in both North Carolina tribal casinos. 
Conclusion 
From the preceding, the future of online gaming in North Carolina by current trends is online casinos and Internet gambling. Although North Carolina isn't exactly a haven for gamblers, there are still a lot of legal real, money gambling choices available to residents. Because North Carolina legislators have not yet regulated online casino gaming, you can securely bet online through offshore casinos. Bitcoin online slots and other casino games may be played at NC online casinos that accept both cash and cryptocurrency for both deposits and withdrawals, like https://onlinecasino-kuwait.com. 
Comments
comments