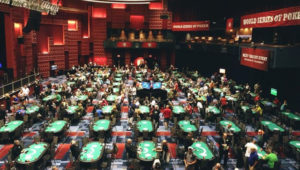 Lockdowns caused by the global Covid-19 pandemic which has swept the world were difficult for everyone, with most social activities suspended for close to a whole year. Chained to our homes, we turned to all sorts of indoor activities, including binge watching Netflix, but also playing our favortie online games. 
Until very recently, real money gambling online was not legal in the USA, and was not an option for Americans. Yet, millions of people enjoyed social slots and other games like blackjack and roulette on social apps. Now, online gambling legalization has started across the USA, and we talked to industry insider Lucas Mollberg about this topic and how the process is going across the country. 
Thank you for taking the time to meet with us, Lucas. Before we go into any specifics, can you quickly introduce our readers to the legal situation of online gambling in the USA?
Thank you for having me here with you! The legal situation of online gambling in the USA is not defined on the federal level. Each state has the right to make its own laws, which wasn't always the case. Today, some states like Pennsylvania or New Jersey offer licenses to operators who partner with local live casinos. This makes online poker, sports betting, and casino games perfectly possible in these states.
However, the process is relatively slow and there is a lot of pushback from different lobbies. Some states are working on bills to legalize some forms of online gambling as we speak, while others may never have online gambling. It's quite likely that we won't have legal online gambling on the federal level for a very long time, if ever.
You mentioned that online gambling is now legal in some of the states. Can you tell us a little about the operators that exist in the USA and how people can find them?
Of course! Numerous states have legalized online sports betting, and poker and casino games are also available in some. Potential players can find information about online operators at sites like BestBonus, along with information on online gambling in general. Keep in mind that players can only play on sites licensed in their own state. A site that's licensed in the neighbouring state will not be available to you for real money play.
There are legal sites to play poker, casino games, and bet on sports, while daily fantasy sports are legal in nearly all states. These sites have to be in partnerships with American casinos such as MGM or Golden Nugget to get a license approved, which is the one unique thing about American gambling sites.
Why are online operators making such deals with the local live casinos? What made the government put forth such a requirement?
Well, the casino industry in the USA is pretty massive but mostly controlled by a handful of companies. When online gambling legalization was first proposed, they were the main opponents of it as they knew that online casinos and sportsbooks would surely drive traffic away from their casinos.
The compromise that was made is one where everyone is satisfied. The big casino companies form partnerships with major online gaming operators from the rest of the world. These operators already know how to run a good online gambling business, and the casinos get their share of the market they always held a sort of monopoly on. It's hard to get gaming licenses in the USA and casino operators weren't going to let their years of hard work get diminished.
Legalized or not, online gambling still represents one of the main industries and a perfect hobby for most people. We just have to enjoy it in our spare time.
Comments
comments