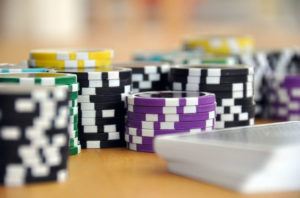 Digital casinos are flourishing thanks to increased demand triggered by lockdowns. These websites are not created equal, but with a bit of research, you can find a legit business with genuine bonuses and big jackpots. Unfortunately, the abundance of choices causes a lot of confusion. Here are five not-so-obvious things to know. 
1. Slots Are More Simple Than You Think
Games like sweetbonanzaslot.com are entertaining and incredibly tempting as they let you win over 21,000 times your stake. Many players still suspect that they follow some hidden logic and respond to their betting activities. In reality, every outcome is completely random.
Games from the biggest developers like Pragmatic Play come with engines producing random numbers. Every spin is completely independent from a player's previous and future results. Slots have no consciousness, and it is simply impossible to affect subsequent outcomes. 
For gamblers, choosing a slot is a trade-off between the frequency and size of winnings. Low-volatility games deliver modest but relatively consistent payouts. Highly volatile slots may have gigantic jackpots that are hit only occasionally.
2. Stick to Classic Versions
Table games like poker have plenty of offshoots. In general, the original versions offer better chances of winning — i.e., a lower house edge. This indicator is the ratio of the average loss to the initial bet. In Caribbean Stud Poker, it is the highest — 5.22%!
Note that table games are also ruled by randomness. Unless you play against a live dealer, all outcomes depend on the RNG. Casinos do not control their engines as they are provided and managed by software developers. 
3. Don't Chase Losses
Losing is never pleasant, and frustration is a common cause of irrational behavior. In gambling, chasing losses is just as reckless as in trading. As every result is random, nobody knows when your luck will turn around. 
Whatever happens, stick to your betting strategy. When determining your gambling budget, think about how much you can afford to lose. Set strict weekly and monthly limits.
4. Bonuses Come with Fine Print
These days, every casino offers some form of a welcome package. These free bonuses may be misleading. They come with stringent conditions, the most important of which is the playthrough requirement. 
Expressed as a multiplier, it shows how many times the reward must be wagered before you qualify for a withdrawal. Check the fine print before signing up at a casino, as the threshold could be unrealistic.
Some players also mistake match bonuses for no deposit bonuses. The first type of reward requires topping up your account with real money. The casino will add 25%-100% as a bonus. 
5. Games of Skill Are in the Minority
Very few games in online collections require a thoughtful strategy. For example, poker gives experts an advantage over less informed players. However, it is impossible to gain a statistical advantage by spinning slot reels with a particular frequency, or on certain days of the week.
Comments
comments