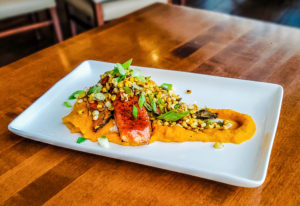 As Charlotte's culinary scene continues to expand, some of our cities best restaurants are regularly overshadowed by new creatively themed concepts and popular national brands.
One of the best examples of this is Libations Kitchen & Bar, a world-class eatery hiding in Uptown Charlotte's Gateway Village DoubleTree by Hilton Hotel.
The American-style kitchen and bar has a regular stream of high praises on Facebook, Google, and Yelp;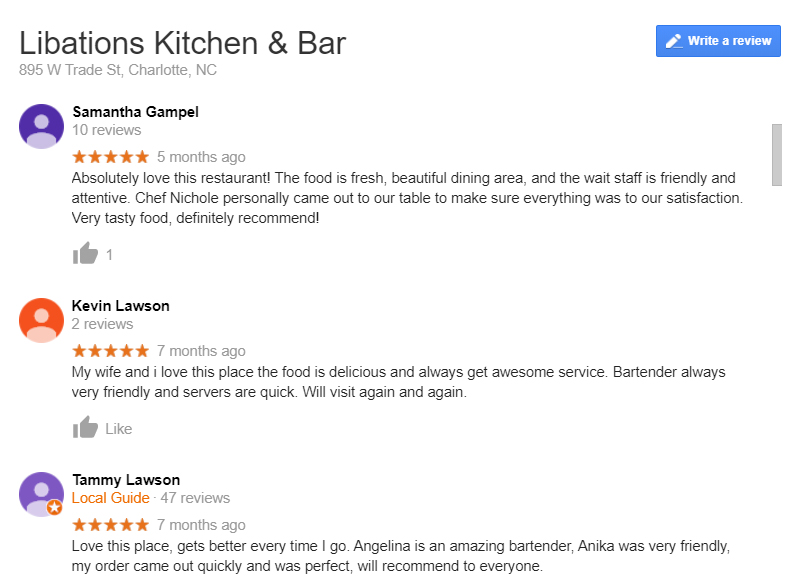 Read Em H.'s review of Libations Kitchen & Bar on Yelp
Read John C.'s review of Libations Kitchen & Bar on Yelp
Their menu is continually re-crafted by 31-year-old head chef Nichole Armstead, who regularly pulls recipes and ideas from her staff.
"I find that kitchens are full of people from all ethnicity. I love to hear about my teams different "secret" family recipes," she noted. "My vision for the restaurant would be to pull from all cuisines and cultures to make one cohesive menu. A culture fusion if you will. For example a southern inspired Pho, low country Ramen, or spatzle with Ohio Chili."
Libations is also passionate about using local ingredients and cooking styles in all of their dishes, including products from; Boy and Girl Farms, Southern Greens Farms, Middle Ground Farms, Sunny Creek Farms, Rocky River Farms, and more.
Also, if you like pickles, you'll like this place.
"Anyone that knows me will tell you that I am OBSESSED with pickles and will pickle anything!" Armstead added, "in every dish I like to put a little pickle in the mix. It's like my way of paying homage to my grandmother and childhood in every dish."
To find out more information, or to reserve a table, check out LibationsCLT.com.
Comments
comments