The Olde Mecklenburg Brewery, Charlotte's biggest craft beer maker, has just announced that it is about to open a massive new brewing facility in Cornelius.
The brewery's new 51,000 square-foot facility will be located at 20401 Zion Ave., in Cornelius, NC, the location of the old MacLean Curtis facility, which moved up to Mooresville last year.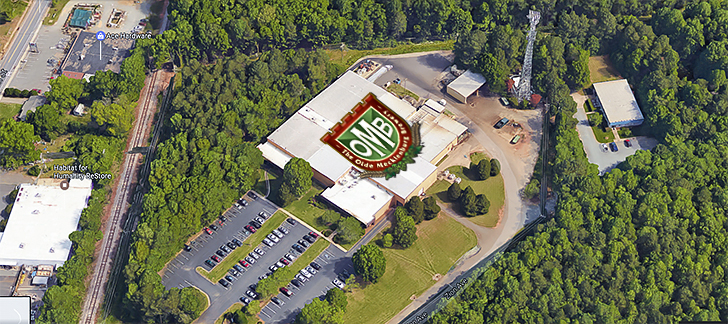 On their Facebook post they noted, "It's true – We're coming for you Cornelius! OMB is extremely excited to develop our newly acquired 24-acre property into a spectacular Brauhaus & Biergarten. We believe that this location will allow more Charlotteans to experience OMB and our beers first-hand…"
Their post also noted that in order to use even half of their new facility, the current North Carolina limits on craft breweries will need to be lifted. At this point, any craft breweries that make more than 25,000 barrels of beer a year are required to sign a contract with a distributor, who serves as a middleman handling delivery and sales – this basically limits the freedom of local breweries to offer affordable prices to local bars, bottle shops, and events.
Last year, OMB brewed 21,000 barrels, pushing it closer to the 25,000-barrel cap, which means that if the law isn't changed at this point, they will only be able to use a fraction of their new Cornelius facility.
The company said that if the cap is lifted, they will be able to hire at least 100 new employees in Cornelius. They are asking everyone to sign their petition at http://craftfreedom.org/petition/ to help lift the cap.
How do you feel about OMB moving to Cornelius? 
Comments
comments