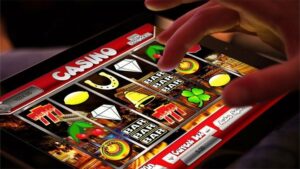 Sports betting is starting to take over in the United States, and the world as a whole. Even 5 years ago sports betting wasn't even legal in the US! Now, legal online sports betting is available in 19 states. New York launched in early 2022, and now Ohio and Maryland are on the way to legalize it later in 2022, hopefully by football season. 
It is very exciting times for a sports bettor, but that also means it is imperative to enhance your knowledge of the sports betting industry and landscape in order to make a profit betting on sports.
What is recommended to anybody that is a sports bettor, though, is to invest in your betting education. Using a sports betting software like the OddsJam comparison tool can help you do exactly that.
OddsJam Has you Covered
OddsJam has the tools necessary to enhance your sports betting experience. Whether you are a beginner or an expert in the field of sports betting, you need a tool like OddsJam. 
New to sports betting? Awesome! Happy to have you. On the OddsJam website we have a betting education blog. This page has pages and pages of blog entries explaining beginner level sports betting concepts such as "what is a moneyline?" to a little more advanced concepts such as "What Does a Sharp Sports Bettor Mean?"
That is just the beginning, too. The real money maker comes from the tools on the OddsJam website, such as Positive Expected Value betting. The OddsJam co-founder, Alex Monahan, has famously made over $400K from Positive EV betting. 
Of course, there is an article on the betting education blog detailing Positive EV betting, but, in short, Positive EV bets are mathematically profitable bets that will help you earn a profit over time.
The OddsJam Positive EV page pulls lines from the most accurate bookmaker in the world, and then shows opportunities in which you are getting more favorable odds on another sportsbook, such as FanDuel or DraftKings. 
So, anybody that considers themselves a sports fan and possibly wants to enter into the sports betting landscape, look no further than the best sports betting software on the market, OddsJam, to help you become profitable.
Comments
comments