According to this morning's latest prediction from the National Hurricane Center, Hurricane Maria is on track to impact North Carolina's Outer Banks.
Their latest forecast shows the cone of the storm first affecting the outer banks on Wednesday;
WCNC's weather forecast shows the storm slowing down to a category 1 hurricane by the time the cone reaches the Carolinas, with estimated wind speeds of around 90mph;
Based on the current projections, it's not likely that the hurricane will make direct landfall with the Carolinas, but depending on how big the wind field gets, the Outer Banks will likely see at least tropical storm force winds (74+ MPH).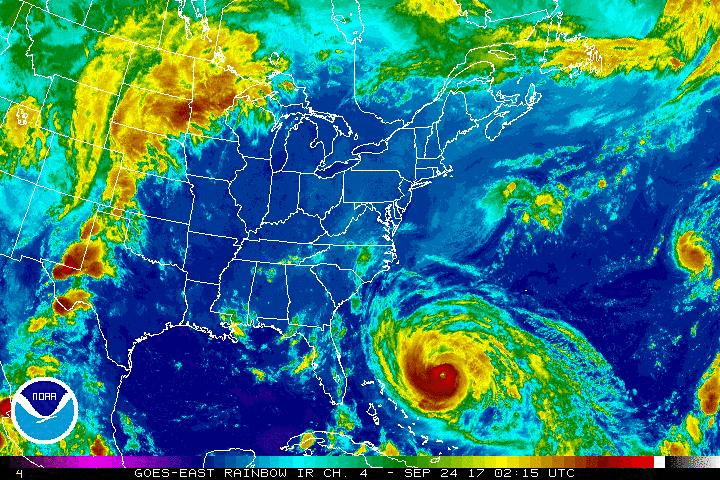 Hurricane Maria is currently moving north at 9 mph, and there is still quite a bit of uncertainty in it's future path. This morning's latest ECEF spaghetti string model shows the possability of the storm shifting even further to the west over the next couple of days and making directe landfall with the Carolinas;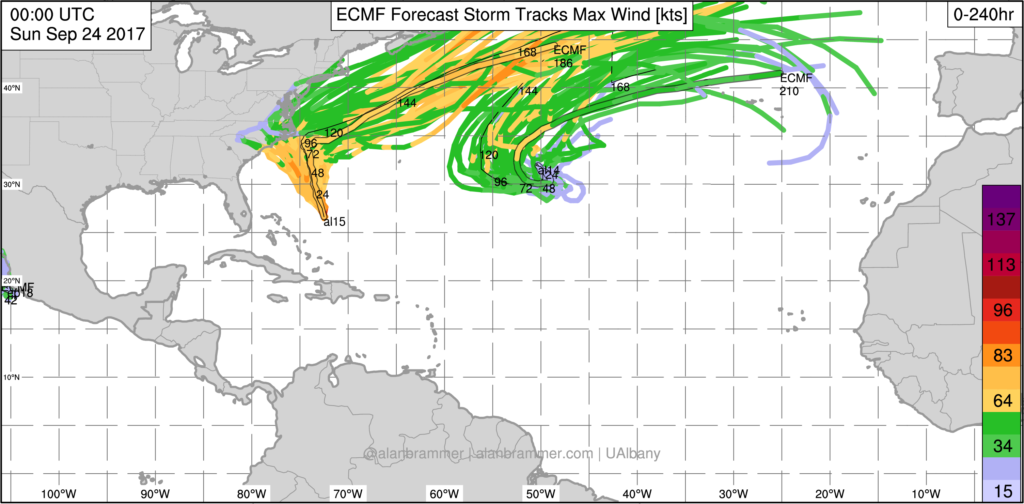 Please continue to monitor the National Hurricane Center's website as the storm makes its way up the coast.
Comments
comments