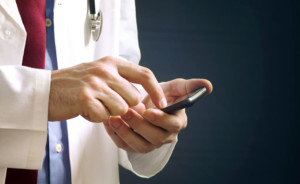 MindPath Care Centers, North Carolina's largest outpatient mental and behavioral healthcare provider, is pleased to announce that it has teamed up with Virtual Health Partners (VHP), an innovator in cost-effective virtual health and wellness solutions, to offer patients to connect with experts who can assist with nutrition, fitness, and lifestyle modifications, anytime and anywhere through the VHPGO app.  With VHPGO, patients have three choices, the On-Demand Package for $9.95/month; the Enhanced Package for $19.95/month; or the Ultimate Package for $89.95/month.
"We are dedicated to increasing patient access to essential mindcare, especially during the pandemic, and this virtual option from VHPGO will enable our patients to receive the additional support they need, when and where they need it," said Stan Monroe, President and General Counsel at MindPath Care Centers.
The VHPGO app offers 24/7 virtual solutions for patients looking for wellness support and includes live nutrition and fitness classes, live virtual support groups, on-demand workouts, meal plans, healthy recipes, progress trackers and accountability groups.  This virtual platform empowers individuals to maintain a healthy lifestyle while adhering to the current social distancing measures.  Individuals can now eliminate traffic and travel times often associated with in-person appointments and can schedule a time that meets their scheduling needs.
"We are proud to collaborate with MindPath Care Centers to give patients instant access to comprehensive wellness programming, allowing real-time decision making to further support their health," said Jillian Bridgette Cohen, VHP Co-Founder and CEO.  "Working together, we are able to deliver the highest quality and most comprehensive outpatient mental health support to help people navigate life's challenges and send them on their respective wellness journey."
The VHPGO On Demand Package includes access to the fitness, nutrition and lifestyle library, unlimited instant messaging with VHP nutrition specialists, meal plans and recipes, wellness trackers and monthly goal setting.  The Enhanced Package includes everything outlined in the On-Demand Package plus one virtual nutrition class and one fitness class.  And the Ultimate Package includes everything in
the On-Demand Package plus one 1:1 nutrition appointment, one virtual nutrition class, one virtual lifestyle modification class and one virtual fitness class.  For more information about the MindPath Care Centers' VHPGO package information, please visit https://www.mindpathcare.com/virtual-wellness-program/.
Comments
comments