A new North Carolina listing is now going viral for being one of the most unique/impressive/creepy homes the internet has ever seen.
The historic complex was built in 1933 as part of the original Robert E. Lasater Estate. It sits on 2.94 acres, and includes a total of 3 bedrooms and 4 bathrooms.
It's located at 7951 Lasater Rd, Clemmons, NC, on the edge of Lasater Lake (about an hour north of Charlotte). It was posted to the 'Zillow Gone Wild' Facebook page yesterday and it's already been shared over 1,300 times and received over 800 comments.
The $1.99 million waterfront stone estate comes complete with a hydro-electric generating damn, numerous sun rooms, waterfront balconies, patios, and walkways, and what many on Facebook are calling "creepy heads".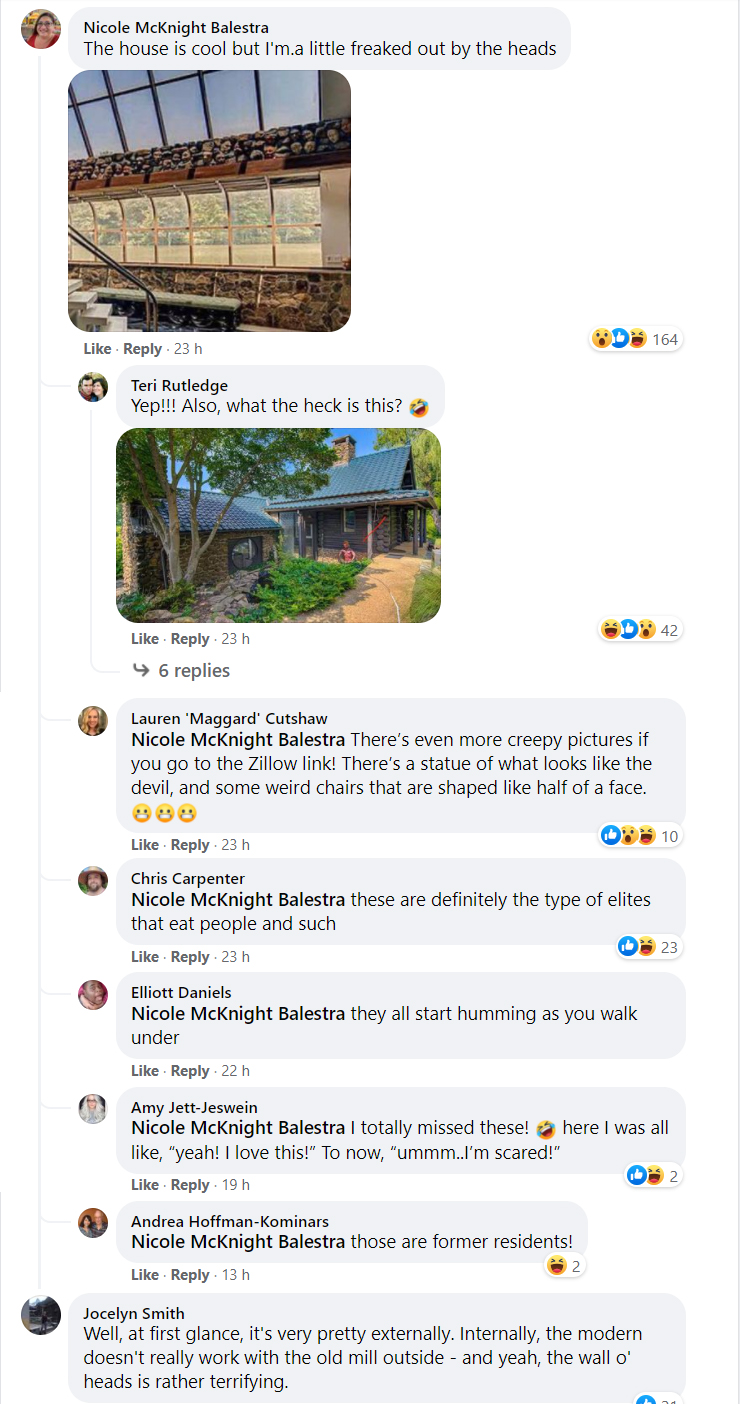 Also, it has square toilets.
You can see all the pictures and more details on the Zillow listing here.
What are your thoughts about this home? 
Would you buy it if you had an extra $1.99 million?
Comments
comments