If you've ever dreamed about getting away from the rat race of the big city and living on a peaceful farm, now might be your chance.
Norma Burns, owner of the Bluebird Hill Farm in Bennett, NC, has decided to give away her organic farm to the winning couple who submits her favorite essay.
According to the terms of the essay contest, "The winning entrant will receive Certificate of title, free and clear, the Bluebird Hill Farm, a USDA Certified Organic Farm near Raleigh, NC.  The farm has been estimated at $450,000.00 US"
Norma has decided that after managing the farm for 18 years, it's simply too much responsibility for her at this time, and would prefer to retire in relaxation in Raleigh.
The farm comes with several greenhouses:
sprawling ponds and pastures:
and even has its own organic essential oil distillery: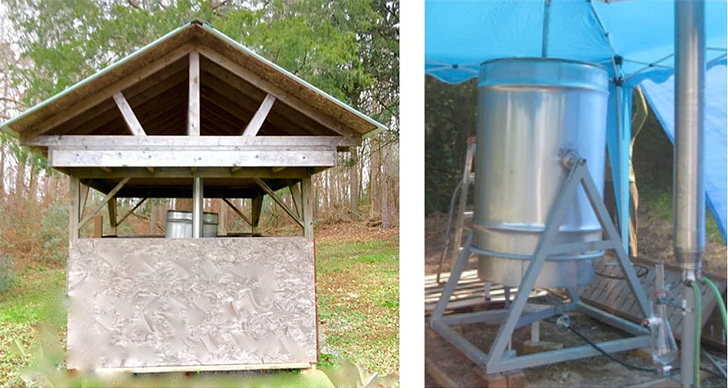 According to the website, the contest will have a fairly regimented judging process to ensure fairness: "
"On June 5, 2017 the Contest Clerk (a person designated by the Judging Panel who is not the Contest Sponsor) will open the entry envelopes. The Clerk will assign a number to each entry, examine the entry form for completeness, enter the entrants' names and contract information in a register, and use one of the included envelopes to send the entrants confirmation that their entry has been received on time and is complete. The Clerk will remove the entry form, then deliver the essays and resumes (identified only by entry number) to the Contest Sponsor. The Contest Sponsor will read every submission, and select 20 submissions for further consideration. The selected 20 submissions will be delivered to a Panel of Judges consisting of one Attorney, one Conservationist, and one Agricultural Professional. The Panel will choose the winner and two runners-up."
Any couples who want to compete are asked to pay a $300 entry fee along with their essay. A panel of judges will decide who gets the 12.88 acre organic farm, valued at $450,000.
The deadline for entries is June 1, for more info click here.
Comments
comments