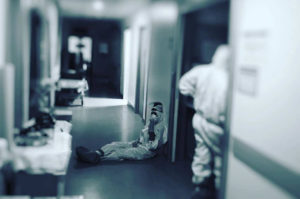 The NC Department of Health and Human Services has just reported the largest 1-day increase in the number of deaths caused by COVID-19 and the highest number of COVID-19 patients currently hospitalized across our state.
Over the past 24 hours, a total of 45 COVID-19 deaths were reported, increasing the total number of COVID-19 deaths in our state to 1,865. There are also now 1,291 people currently hospitalized with the COVID-19 disease, 52 more than yesterday.
Here is the complete data set for COVID-19 in North Carolina:
Please be sure to wear a face mask whenever you are in public and to wash your hands and use hand sanitizer often.
Cloth face coverings may help prevent the spread of #COVID19 when they are widely used in public settings. When you wear a face covering, you help protect those around you. When others wear one, they help protect people around them, including you. https://t.co/jkWwZTxyhs pic.twitter.com/5K7ySDEpG0

— CDC (@CDCgov) July 28, 2020
Comments
comments