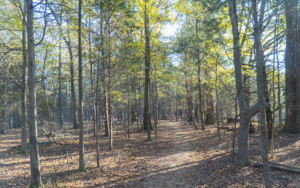 Few things are more relaxing than a night under the stars while camping with your favorite folks.
Which states offer the best spots for a rustic retreat?
To kick off the start of camping season, Lawn Love ranked 2023's Best States for Camping in America.
How does North Carolina stack up?
North Carolina's Rank in Some Key Metrics (1st = Best)
Number of Campsites – 6th
Number of Campsites With Toilets – 5th
Number of Camping Supply Stores – 7th
Phone Coverage – 28th
Average Nightly Rate at Campgrounds – 18th
To come up with our ranking, the site compared the 50 states based on 25 metrics, such as campsite access, acreage, and trails. They also considered safety, supplies, camper satisfaction, and affordability.
Their full ranking and analysis are available here: https://lawnlove.com/blog/best-states-camping/
Comments
comments