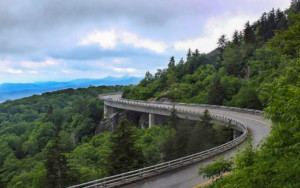 Great news if you have a motorcycle, or you just love driving – North Carolina has just been ranked the 2nd best state in America for Summer road trips, according to financial analyst website WalletHub.
Their 'Best & Worst States for Summer Road Trips' report compared all 50 states across three key dimensions; costs, safety, and activities, using 22 relevant metrics. Our sister state of South Carolina came in at #22 overall (ranked #1 for the lowest average gas price):
One of North Carolina's biggest ranking boosts was in the 'scenic byways' category where we ranked #1 – the Blue Ridge Parkway and our Outer Banks simply can't be matched (check out the 'Backroads of North Carolina Guide' to plan the ultimate scenic trip).
Some of our other high marks included;
1st – Number of scenic byways
24th – Number of Total Attractions
9th – Lowest Price of Three-Star Hotel Room
12th – Avg. Gas Prices
20th – Nightlife Options per Capita
13th – Car Thefts per Capita
7th – Access to Scenic Byways
20th – Lowest Price of Camping
7th – Driving Laws Rating
30th – Fatalities per 100 Million Vehicle Miles Traveled
Do you agree with the rankings? 
Comments
comments