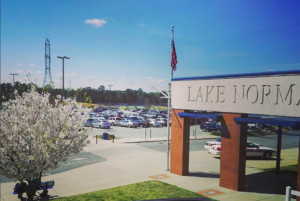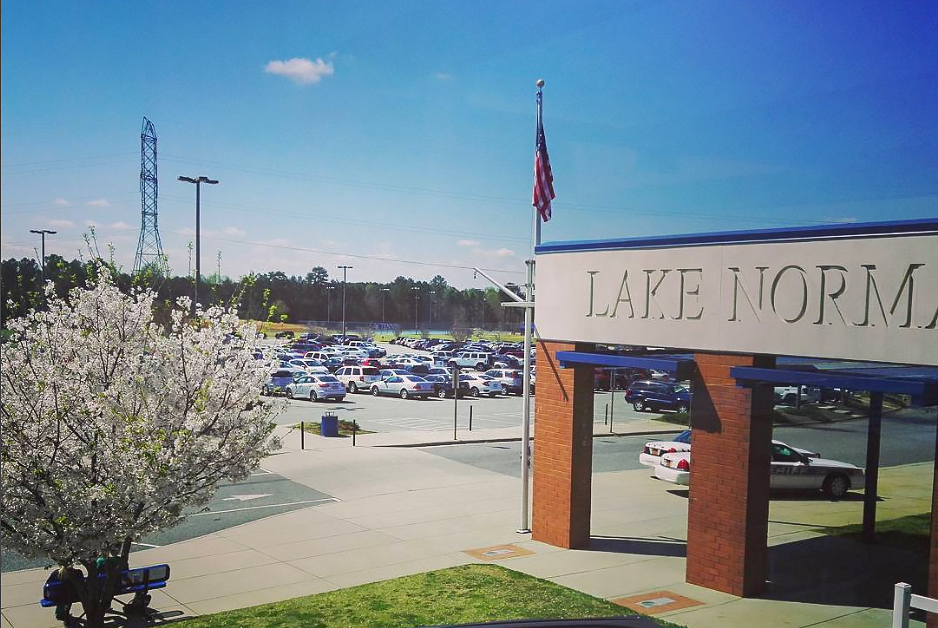 While the US is among the most educated countries in the world, it doesn't always provide the same quality of schooling to all students. Often more affluent school districts receive a significantly greater amount of funding per student than poorer districts.
These discrepancies have been significantly exacerbated over the past year due to Covid. Low-income students have suffered the greatest "learning loss" due to partial or total remote learning, given they are less likely to have the technological resources they need.
Today the financial website WalletHub released a report ranking the States with the Most & Least Equitable School Districts. To rank each state, they scored the equitability of each school district in each state based on two metrics: average household income and expenditures for public elementary and secondary schools per pupil.
North Carolina was found to be the 2nd most equitable state in America.
The site also ranked each school district in our state as follows:
Most & Least Equitable School Districts in North Carolina
| Rank*  | School District | Score  | Expeditures for Public Elementary and Secondary Schools per Pupil  | Income by School District  |
| --- | --- | --- | --- | --- |
| 1 | Catawba County Schools | 0.07 | $9,143 | $55,133 |
| 2 | Warren County Schools | 0.34 | $13,336 | $36,466 |
| 3 | Elkin City Schools | 0.43 | $10,342 | $49,981 |
| 4 | Haywood County Schools | 0.59 | $9,860 | $51,659 |
| 5 | Winston Salem / Forsyth County Schools | 0.59 | $9,880 | $51,569 |
| 6 | Halifax County Schools | 0.59 | $14,162 | $32,870 |
| 7 | Lincoln County Schools | 0.75 | $8,536 | $57,536 |
| 8 | Jackson County Public Schools | 1.06 | $10,805 | $48,202 |
| 9 | Craven County Schools | 1.61 | $9,867 | $52,687 |
| 10 | Cherokee County Schools | 1.89 | $11,992 | $41,438 |
| 11 | Elizabeth City-Pasquotank Public Schools | 1.93 | $10,374 | $50,558 |
| 12 | Graham County Schools | 1.96 | $12,820 | $39,571 |
| 13 | Mitchell County Schools | 2.39 | $11,414 | $46,103 |
| 14 | Watauga County Schools | 2.70 | $10,552 | $47,526 |
| 15 | Madison County Schools | 2.76 | $10,913 | $45,873 |
| 16 | Caswell County Schools | 2.98 | $10,921 | $45,733 |
| 17 | Rowan-Salisbury Schools | 3.82 | $9,813 | $50,316 |
| 18 | Avery County Schools | 3.86 | $12,026 | $40,340 |
| 19 | Franklin County Schools | 3.94 | $9,559 | $55,193 |
| 20 | Martin County Schools | 4.11 | $12,054 | $40,090 |
| 21 | Stokes County Schools | 4.16 | $10,279 | $48,054 |
| 22 | Henderson County Schools | 4.25 | $9,425 | $55,945 |
| 23 | Stanly County Schools | 4.46 | $9,231 | $52,623 |
| 24 | Gaston County Schools | 4.48 | $9,182 | $52,835 |
| 25 | Guilford County Schools | 4.95 | $10,096 | $53,261 |
| 26 | Davidson County Schools | 5.03 | $8,594 | $55,213 |
| 27 | Newton Conover City Schools | 5.76 | $9,608 | $50,302 |
| 28 | Clay County Schools | 5.83 | $11,397 | $42,222 |
| 29 | Perquimans County Schools | 5.85 | $11,548 | $47,162 |
| 30 | Alexander County Schools | 6.33 | $9,891 | $48,756 |
| 31 | Washington County Schools | 6.72 | $14,127 | $35,979 |
| 32 | Granville County Schools | 6.76 | $9,713 | $55,856 |
| 33 | Pender County Schools | 6.79 | $9,409 | $57,240 |
| 34 | Harnett County Schools | 6.87 | $8,766 | $53,554 |
| 35 | Jones County Schools | 6.93 | $13,665 | $38,158 |
| 36 | Montgomery County Schools | 7.08 | $10,835 | $44,146 |
| 37 | Person County Schools | 7.30 | $10,846 | $51,020 |
| 38 | Buncombe County Schools | 7.34 | $10,631 | $52,006 |
| 39 | Hertford County Schools | 7.65 | $11,467 | $41,028 |
| 40 | Iredell-Statesville Schools | 7.72 | $8,784 | $60,499 |
| 41 | Lee County Schools | 8.17 | $9,419 | $49,994 |
| 42 | Alleghany County Schools | 8.56 | $12,081 | $37,830 |
| 43 | Yancey County Schools | 8.66 | $11,094 | $42,222 |
| 44 | Beaufort County Schools | 9.01 | $10,392 | $45,212 |
| 45 | Randolph County School System | 9.26 | $9,204 | $50,435 |
| 46 | Mcdowell County Schools | 9.32 | $10,706 | $43,646 |
| 47 | Johnston County Public Schools | 9.40 | $9,105 | $59,865 |
| 48 | Greene County Schools | 10.16 | $11,463 | $39,837 |
| 49 | Onslow County Schools | 10.34 | $8,947 | $51,070 |
| 50 | Ashe County Schools | 10.55 | $11,171 | $40,962 |
| 51 | Kannapolis City Schools | 10.58 | $10,240 | $45,138 |
| 52 | Alamance-Burlington Schools | 10.80 | $9,205 | $49,688 |
| 53 | Rutherford County Schools | 10.86 | $10,772 | $42,608 |
| 54 | Pitt County Schools | 10.96 | $9,688 | $47,437 |
| 55 | Macon County Schools | 11.16 | $10,096 | $45,507 |
| 56 | Weldon City Schools | 11.29 | $14,731 | $35,463 |
| 57 | Hoke County Schools | 11.37 | $9,503 | $48,072 |
| 58 | Anson County Schools | 11.59 | $11,227 | $40,213 |
| 59 | Nash-Rocky Mount Schools | 11.69 | $9,752 | $46,797 |
| 60 | Edenton-Chowan Schools | 11.86 | $12,335 | $46,519 |
| 61 | Transylvania County Schools | 12.04 | $11,533 | $50,212 |
| 62 | Cumberland County Schools | 12.31 | $9,588 | $47,236 |
| 63 | Scotland County Schools | 13.11 | $11,725 | $37,238 |
| 64 | Gates County Schools | 13.18 | $11,536 | $50,750 |
| 65 | Tyrrell County Schools | 13.44 | $14,998 | $35,300 |
| 66 | Swain County Schools | 13.49 | $11,291 | $39,009 |
| 67 | Caldwell County Schools | 13.91 | $10,023 | $44,511 |
| 68 | Polk County Schools | 13.91 | $12,050 | $48,787 |
| 69 | Bertie County Schools | 14.14 | $11,995 | $35,527 |
| 70 | Vance County Schools | 14.27 | $10,870 | $40,529 |
| 71 | Moore County Schools | 14.86 | $9,667 | $59,963 |
| 72 | Mount Airy City Schools | 15.15 | $10,699 | $40,870 |
| 73 | New Hanover County Schools | 15.31 | $10,843 | $54,891 |
| 74 | Davie County Schools | 15.50 | $9,631 | $60,434 |
| 75 | Northampton County Schools | 15.58 | $14,816 | $37,146 |
| 76 | Yadkin County Schools | 16.64 | $9,693 | $44,682 |
| 77 | Wilkes County Schools | 17.65 | $9,712 | $44,107 |
| 78 | Surry County Schools | 17.81 | $9,844 | $43,437 |
| 79 | Wayne County Public Schools | 17.82 | $9,626 | $44,416 |
| 80 | Edgecombe County Public Schools | 18.11 | $10,660 | $39,624 |
| 81 | Brunswick County Schools | 18.34 | $10,424 | $58,236 |
| 82 | Mooresville Graded School District | 18.38 | $9,350 | $63,086 |
| 83 | Asheboro City Schools | 18.82 | $10,371 | $40,582 |
| 84 | Thomasville City Schools | 18.89 | $11,514 | $35,407 |
| 85 | Wilson County Schools | 19.41 | $9,575 | $43,877 |
| 86 | Burke County Schools | 20.15 | $9,345 | $44,557 |
| 87 | Sampson County Schools | 20.17 | $9,588 | $43,455 |
| 88 | Duplin County Schools | 20.26 | $9,954 | $41,764 |
| 89 | Cleveland County Schools | 20.36 | $9,836 | $42,247 |
| 90 | Hickory City Schools | 21.41 | $9,196 | $44,620 |
| 91 | Rockingham County Schools | 23.13 | $9,243 | $43,579 |
| 92 | Whiteville City Schools | 23.52 | $10,239 | $38,910 |
| 93 | Roanoke Rapids City Schools | 23.57 | $9,230 | $43,427 |
| 94 | Bladen County Schools | 24.40 | $10,754 | $36,173 |
| 95 | Charlotte-Mecklenburg Schools | 26.83 | $9,464 | $66,641 |
| 96 | Columbus County Schools | 27.66 | $10,141 | $37,357 |
| 97 | Camden County Schools | 27.71 | $10,018 | $64,572 |
| 98 | Lenoir County Public Schools | 27.96 | $9,655 | $39,402 |
| 99 | Carteret County Public Schools | 28.73 | $11,767 | $57,194 |
| 100 | Clinton City Schools | 28.83 | $9,897 | $37,891 |
| 101 | Asheville City Schools | 30.58 | $12,838 | $53,267 |
| 102 | Cabarrus County Schools | 30.72 | $8,871 | $71,181 |
| 103 | Richmond County Schools | 31.52 | $9,997 | $36,148 |
| 104 | Pamlico County Schools | 32.00 | $14,444 | $46,728 |
| 105 | Public Schools Of Robeson County | 34.12 | $9,979 | $34,976 |
| 106 | Dare County Schools | 34.51 | $11,900 | $59,381 |
| 107 | Durham Public Schools | 36.54 | $11,767 | $60,958 |
| 108 | Lexington City Schools | 37.95 | $10,854 | $29,195 |
| 109 | Currituck County Schools | 40.84 | $10,225 | $69,964 |
| 110 | Chatham County Schools | 41.28 | $10,924 | $67,031 |
| 111 | Hyde County Schools | 51.62 | $18,114 | $39,663 |
| 112 | Union County Public Schools | 55.03 | $9,506 | $80,033 |
| 113 | Wake County Schools | 55.16 | $9,395 | $80,591 |
| 114 | Orange County Schools | 56.23 | $11,598 | $71,197 |
| 115 | Chapel Hill-Carrboro City Schools | 71.65 | $13,044 | $72,115 |
*1=Most Equitable
Comments
comments