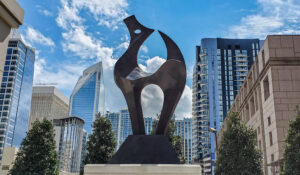 Today Rent.com released their latest Quarterly Average Rent Price report, and North Carolina made the top 10 list for the highest spike in prices for a one-bedroom.
Across the nation, rent prices are unsurprisingly up from this time last year. A year ago mid-pandemic, some cities saw record low rents as demand plummeted. But as the nation recovers, rents are heading back up.
The rent for an average one-bedroom apartment nationwide is up over 10.5 percent year-to-year, but it Charlotte, that figure was over double the national average.
According to the report, of those states with enough qualifying inventory, all but 10 increased in one-bedroom apartment rent from Q3 2020. Six of those were up over 20 percent. The states with the biggest increases were mostly in the Deep South and Mountain West. States where rent price trends decreased tended to bunch around the Great Lakes and along the Mississippi River.
10 states with the highest one-bedroom rent price percentage growth
Comments
comments