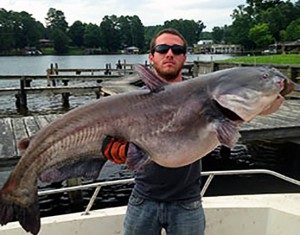 Grab your fishing poles and head out on the water because National Hunting and Fishing Day, Sept. 25, is fast approaching.
Not all of America's countless lakes, rivers, and shores are an angler's paradise, though. So where do you have the best odds of snagging your next big catch?
The website Lawn Love just ranked all 50 states to determine 2021's Best and Worst States for Fishing, factoring in community interest in the sport, abundance of water sources, easy access to gear, and affordable fishing licenses, among other factors.
Our state ranked 13th overall and was found to have some of the best guides, shoreline, and fishing trails (as well as containing 100+ lb monster freshwater fish).
North Carolina's Rank in Some Key Metrics (1 = Best)
Number of Fishing Charters and Guides – 2nd
Shoreline Mileage – 6th
Number of Fishing Trails – 6th
Cost of Fishing Licenses, Tags, Permits, and Stamps per License Holder – 11th
Bait and Tackle Shops per 100,000 Residents – 17th
If your interested in finding out where and how to catch the big ones throughout our state, check out the definitive guide to fishing in North Carolina here.
Comments
comments