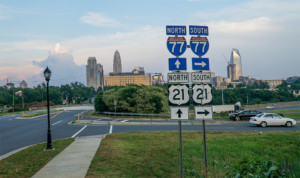 The Tar Heel state has just been ranked as one of the worst job states in America.
Today WalletHub released their report on the Best & Worst States for Jobs in 2018 and North Carolina came in at #42, just behind New Mexico (#43), Alaska (#44), and Alabama (#45).
The financial analyst website compared all 50 states across 29 key indicators of job-market strength, opportunity and economic vitality. The dataset ranges from employment growth to median annual income to average commute time.
Here is how North Carolina stacked up in the most significant categories (1=Best; 25=Avg.)
27th – Job Opportunities
31st – Unemployment Rate
32nd – Median Annual Income (Adjusted for Cost of Living)
32nd – Avg. Length of Work Week (in Hours)
24th – Avg. Commute Time (in Minutes)
25th – Job Satisfaction
You can check out the full report here on WalletHub.com.
Comments
comments