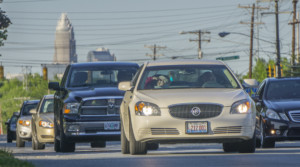 With the share of U.S. adults aged 65 and older expected to be 1 in 5 by the year 2030 and as many as 13 out of every 14 elder-abuse cases going unreported, the personal-finance website WalletHub today released its report on 2019's States with the Best Elder-Abuse Protections.
To determine which states fight the hardest against elder abuse, the company compared the 50 states and the District of Columbia across 16 key metrics. The data set ranges from share of elder-abuse, gross-neglect and exploitation complaints to presence of financial elder-abuse laws.
The report found that North Carolina ranked among the top 80% in the nation, coming in tied for #8.
States with the Best Elder-Abuse Protections
Overall Rank
(1=Best)
State
Total Score
'Prevalence' Rank
'Resources' Rank
'Protection' Rank
1
Massachusetts
59.91
13
5
14
2
Wisconsin
58.38
21
3
38
3
Rhode Island
56.15
41
1
18
4
Michigan
55.37
5
9
35
5
Iowa
54.34
2
28
12
6
Vermont
52.72
9
10
36
7
Pennsylvania
52.57
6
26
16
8
Louisiana
52.28
1
44
23
8
North Carolina
52.28
20
29
1
10
West Virginia
51.72
16
11
24
11
Alaska
51.36
30
7
13
12
Texas
51.19
7
41
10
13
Maryland
51.08
27
12
4
14
Ohio
50.79
23
14
8
15
Virginia
50.03
26
6
26
16
Kansas
48.73
12
43
15
17
Wyoming
48.30
8
20
42
18
Illinois
47.09
24
23
11
19
Florida
46.95
4
50
31
20
Washington
46.81
31
40
2
21
Oklahoma
46.69
39
18
5
22
New York
46.12
17
45
21
23
New Hampshire
45.78
11
34
41
24
Mississippi
45.69
10
27
45
25
Indiana
45.17
3
49
48
26
Maine
45.06
36
13
28
27
Kentucky
44.80
28
21
19
28
Connecticut
44.70
14
19
50
29
District of Columbia
44.64
47
2
34
30
Minnesota
44.28
29
32
17
31
Alabama
44.23
15
33
46
32
Georgia
43.52
22
39
30
33
North Dakota
43.26
37
17
32
34
Colorado
42.62
43
15
7
35
Missouri
42.32
19
46
37
36
Utah
41.41
35
38
22
37
Hawaii
40.47
18
51
47
38
Idaho
39.46
33
31
44
39
New Mexico
39.18
32
42
39
40
Delaware
39.11
38
22
40
41
Oregon
39.00
34
37
43
42
Arkansas
38.25
40
35
25
43
Arizona
37.37
42
47
9
44
Tennessee
37.02
46
24
6
45
Nebraska
37.02
25
48
49
46
South Dakota
36.96
44
16
29
47
Nevada
35.86
51
4
27
48
Montana
32.46
45
8
51
49
California
29.92
50
30
3
50
South Carolina
29.35
49
25
20
51
New Jersey
28.05
48
36
33
Elder-Abuse Protections in North Carolina (1=Best; 25=Avg.)
22nd – Elder-Abuse, Gross-Neglect & Exploitation Complaints*
29th – Total Expenditures on Elder-Abuse Prevention*
22nd – Total Long-Term Care Ombudsman-Program Funding*
12th – Number of Eldercare Organizations & Services*
1st – Number of Certified Volunteer Ombudsmen*
*Per resident aged 65+
Comments
comments