Police arrested a North Carolina man Friday afternoon with attempting to incite a riot over a social media posts.
24-year-old Thomas Lee Jeffries of Graham, NC was taken into custody at around 1 p.m. after police spent 10 days searching for the man who posted "Let's go tear the statue down" and "let's just blow the whole courthouse up".
The posts were referring to the Old Alamance County Courthouse and Confederate statue that stands out front of it.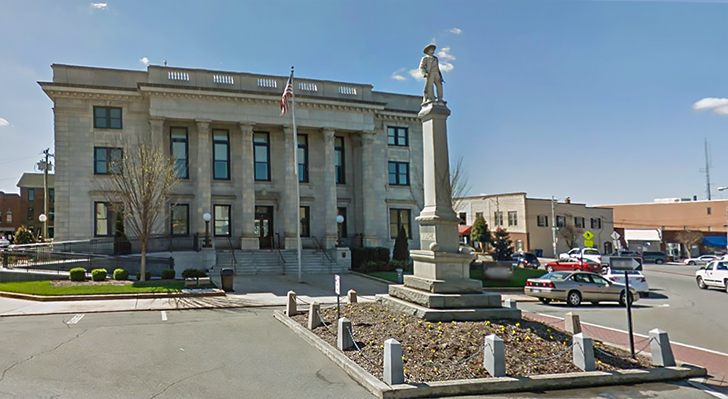 In a press conference after Friday's arrest, Alamance County Sheriff Terry Johnson commented, "Alamance County sheriff's officers are not and will not take either side on the issue of the Confederate monument or anything else surrounding that issue. Our officers took an oath of office to protect the people and property of our county, state, and nation, and we intend to do exactly that."
Officers are still investigating the other posts and comments left under Jeffries' posts by other people.
"We will have zero tolerance against any crime here in Alamance County, regardless of where it is, surrounding the Confederate monument or anything else. This is a very serious business when you are talking about blowing a county courthouse up. We do not take this lightly, we will not take this lightly, and we will not stand back if you choose to try to attack property and lives in Alamance County," commented Sheriff Johnson.
When asked if the local police placed any extra protections up for the courthouse and statue, he replied, "We are prepared. We are protecting the courthouse. We hope and pray everyday that we do not have the problems that some other areas of this state have. If we do, we are ready for whatever happens."
Comments
comments