According to a new report by BackgroundChecks.org, North Carolina is now ranked as having the 6th biggest STD problem in the country.
The website compiled the report by analyzing new data released by the Centers for Disease Control and Prevention (CDC) to rank the top 10 and the 10 least "sexually problematic states."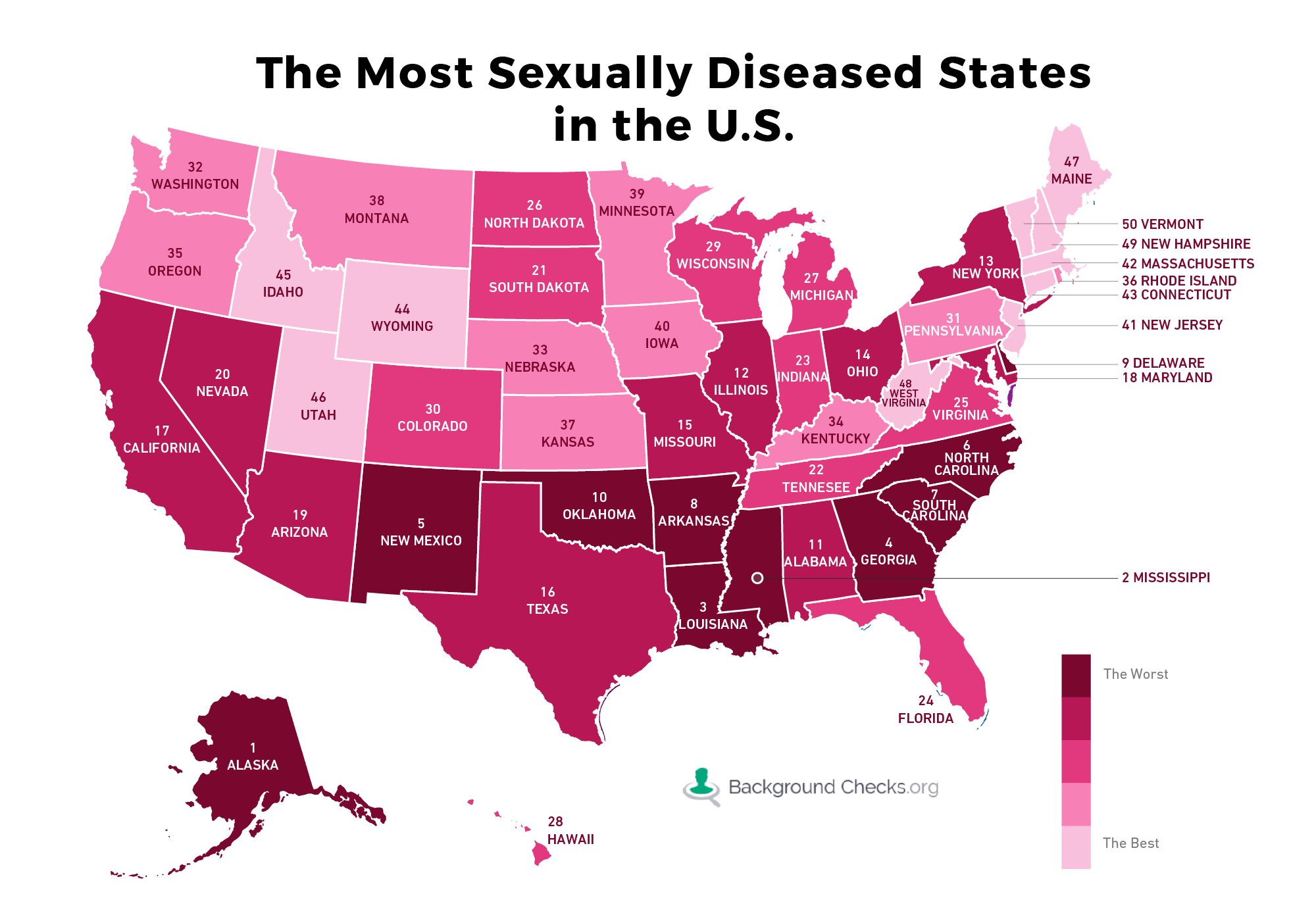 "This report was created by taking the CDC data on the rate of incidents per 100k residents for the two most common STDs, gonorrhea and chlamydia, and calculating a weighted average between the two," according to the site.
The top 10, in order, are: Alaska, Mississippi, Louisiana, Georgia, New Mexico, North Carolina, South Carolina, Arkansas, Delaware and Oklahoma.
The 10 Most Sexually Diseased States
STD rates in the US reached new all-time highs in 2016. They're becoming such a big problem that experts have started calling the exponential surge in STD rates a national epidemic.
Please help spread the word!
Comments
comments