A small farm in North Carolina is now in need of people to cuddle with their baby goats.
Hux Family Farm a unique business model of raising therapeutic goats for goat meditation and goat yoga.
Most farm-raised goats are separated from their mothers at birth and raised to be used for milk and meat, but the kids at Hux are nurtured alongside their mothers and socialized with humans, creating a truly intimate bond.
As the farm continues to grow, they're in ever increasing need of more people to spend time interacting with and cuddling the farm's baby goats – forming positive relationships with humans and creating a bond that will last a lifetime.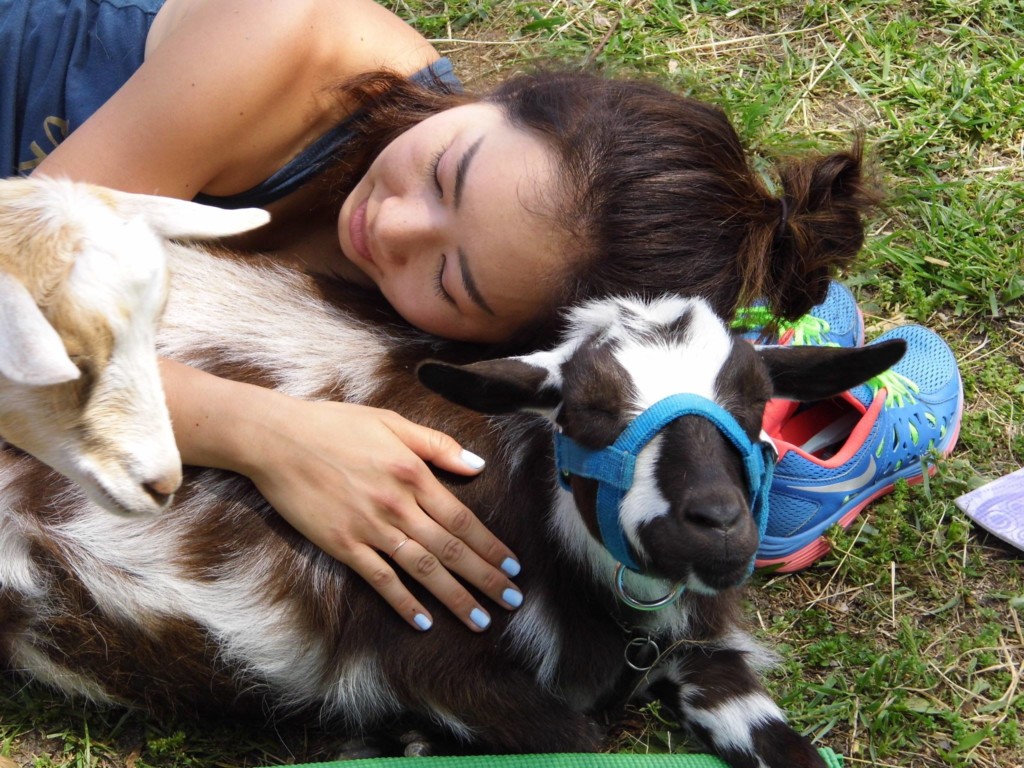 Hux Family Farm is located in Durham, North Carolina, you can e-mail info@HuxFamilyFarm.com or visit HuxFamilyFarm.com for more information.
Comments
comments