North Carolina Authorities have just sent out an emergency Amber Alert across the state for 8-year-old Trinity McGraw, who was taken by Patrick Ryan McGraw. The two are reported to be traveling in a Gray Ford Focus – Georgia license plate # RDG2198.
The two were last seen in the Surry County town of Westfield, North Carolina.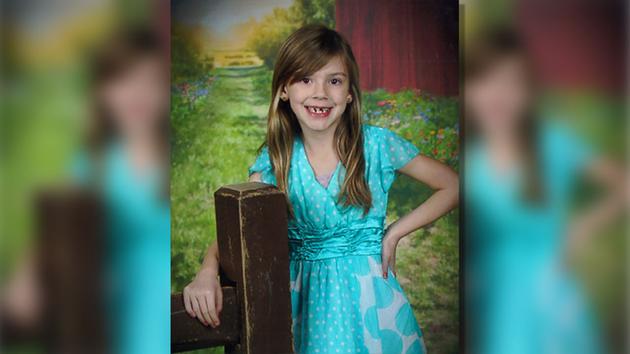 Trinity is a 4′ tall, 53-pound white female, with long brown hair and brown eyes. She was last seen wearing a long dress with a watermelon design.
Patrick Ryan McGraw is a 6 foot, 220 pounds, white male with a bald head, blue eyes, and several tattoos. He was last seen wearing a white T-shirt.
If you have any Information about Trinities kidnapping or current whereabouts, please call the Stokes County Sheriff's Department immediately at (336) 593-8787 or call 911.
Update 8/21/2017: Trinity Lakin McGraw was found in Louisville, Ky., and her biological father, Patrick Ryan McGraw, was taken into custody, according to the Facebook page of the Stokes County Sheriff's Office.
Comments
comments