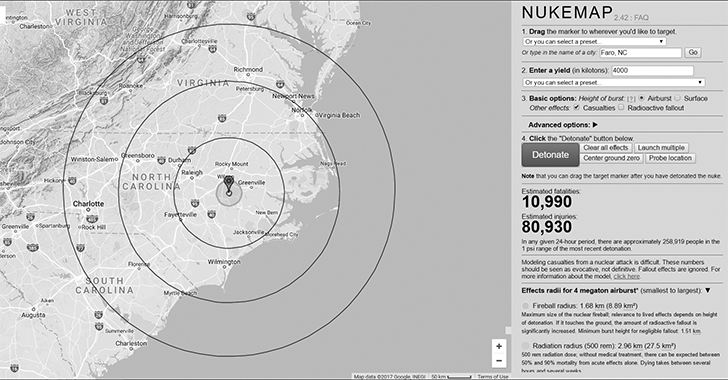 59 years ago North Carolina was almost nuked…by accident. If one tiny switch worked properly, there would now be a massive crater in the center of North Carolina.
PBS released this short video about the incident:
This original government document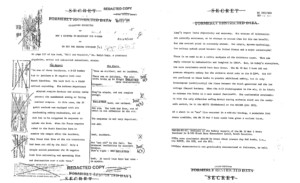 , obtained under the Freedom of Information Act, shows the first definitive proof that the US government almost detonated 2 hydrogen bombs over Goldsboro, NC on Jan. 23rd, 1961.
The bombs fell out of the government's B-52 after it fell apart in mid-air. One of the bombs began its detonation sequence as it was falling, but due to a tiny switch not working properly, the largest nuclear disaster in US history was avoided.
Each bomb had a total payload of 4 megatons – equivalent to about 4 million tons of TNT.
If the bomb had worked properly and detonated, lethal fallout could have spread as far as Washington, Baltimore, Philadelphia and even up to New York city – putting countless lives at risk.
The state of North Carolina has even erected a historical road marker in the town of Eureka, 3 miles north of the crash site, commemorating the crash with a sign that reads "Nuclear Mishap."
North Carolina would certainly be a different state if one tiny little switch worked properly.
Comments
comments