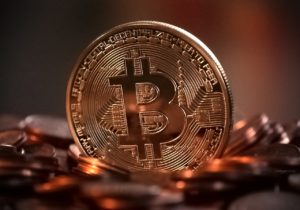 After a long fight, New York has finally accepted the BIT License. It was confirmed by the Thew New York Department of Financial Services (NYDFS). According to this law, new start-ups are allowed related the Cryptocurrency. However, with a condition, that is, they need to be in partnership with existing licensed in the Empire states.
New York has also finalized the guidance that needs to be followed while helping the Crypto based industries. They have also published a document containing all the necessary information required to get a BIT license.
Furthermore, The New York Department of Financial Survives has signed a memorandum of understanding with the state universities if New York City. This memorandum contains all the past cases, and this case can be used under the school's supervision for experimental purposes.
All this has been done in favor of the new start-ups that's wishes to open up crypto-based companies. All the above documents and laws are made to pave a simple path for the companies to get BIT licenses without any hassle. With all the events happening all over the world, New York makes this decision so uplift its economy.
How to get a BIT Licence approvals?
The very first step that needs to be taken care of is finding the officials who are responsible for connecting the start-ups with the licensed companies of New York.
To make sure that your idea is flawless or acceptable by the other companies, you can visit any state universities of New York City where you can get guidance from professionals and come out with innovative ideas for start-ups.
Amid this, you might find some companies who would be interested in start-ups and might help you get the BIT Licence—it all about creating a network for yourself. If you can succeed in doing so, then there are chances that you will succeed in getting the BIT Licence.
Once you are partnered with one of the companies already holding a Virtual currency license, it will be the partner's responsibility to ensure that anti-money-laundering provisioned are followed, or the transaction monitoring is done correctly.
This proposal is for the small start-ups which lack the right sources to deal with all kinds off the problem. You can hope to have a full-time license after solving these problems.
The New York Department of Financial Services is putting thus proposal out in public on August 10 to get precious feedback from its citizens. Furthermore, they are publishing FAQs and several others et of documents for potential virtual current applicants.
Self-Certification
Another sigh that you will be able to see will convince you that NYDFS is trying to lighten up the burden: It has finally proposed the guidance that was released in December. According to this guidance, companies will be able to self-licensed themselves as long as three companies have self-certified the virtual currency. Once that happens, the new Cryptocurrency will be placed in the green list of all the Cryptocurrencies.
After the self-certification, the business will be held responsible for all the risk that comes with the new cryptocurrencies. This idea might seem risky, but it is all done to speed the slowed market.
How Can we accelerate approvals?
It is not that the New York Department of Financial Services is not streamlining the approval request. It is just that there had been only a handful of approval in the last two years.
The pace accelerated a bit in 2019, but it is still slow. Hence, to make the process of the approval faster, NYDFS has come up with all the proposals mentioned above and documentation.
This might bring out Crypto Innovations
Now that provision has been passed to speed up the work on Cryptocurrency based companies, and New York is hoping to see some new Crypto innovation ideas that might out a new payment system and cross borders payments.
Ind of all the new creative ideas, you might new application and Website like https://bitqt-app.com/ surfacing up. Or you might find new payment infrastructures that have been formed that have a better payment network with fast and efficient payment gateways.
Comments
comments