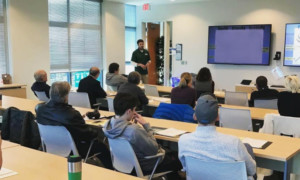 This past Friday, the North Carolina Justice Center released a new study that examined racial segregation in schools across our states.
The report examined the trends in school segregation in North Carolina over the past 10 years and concluded that;
The number of racially and economically isolated schools has increased
Districts' racial distribution is mixed, but economic segregation is on the rise
Large school districts could be doing much more to integrate their schools
School district boundaries are still used to maintain segregated school systems
Charter schools tend to exacerbate segregation
The report also indicates that while the Charlotte Mecklenburg School system used to have a rather successful racially integrated system, the 2001 decision by the Fourth Circuit Court of Appeals to declare Charlotte-Mecklenburg's racial integration plan illegal has since created significant resegregation.
According to the report, Mecklenburg County is now the #1 most segregated school district in the state of North Carolina;
You can read the entire report here.
What are your thoughts on racial segregation in our schools?
What steps do you think should be taken to improve CMS?
Comments
comments