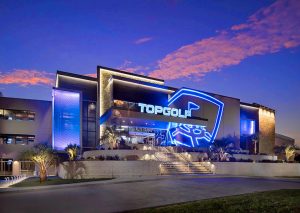 After an incredibly successful launch of Topgolf's first Charlotte location, investors have been trying to bring a second location to a new mixed-use development at the corner of I-85 and Mallard Creek Rd.
As soon as a re-zoning petition was submitted to the city, however, residents of the surrounding neighborhoods began creating online petitions, and even took to the streets to picket, saying the new Topgolf location would create too much traffic and noise.
Now an even bigger obstacle could stand in the developer's way – a newly discovered slave cemetery with marked graves in the woods on the south-west corner of the property.
Browder Group Real Estate and Charter Properties, the developers of the property, said they started an investigation as soon as they rumors of a possible slave cemetery on the land. This morning they sent us a press release, along with the historian's full report about the new discovery.
"We were unaware of a burial ground on the property and once informed that one may exist, immediately hired a historian, land surveyors and a ground penetrating radar expert to identify and locate the cemetery," said Matt Browder of Browder Group. "Through our study, we have identified the boundaries of the cemetery and confirmed 19 graves of enslaved or formerly enslaved African Americans who were likely members of Mallard Creek Presbyterian Church and we will not under any circumstances disturb the area. We have shared the findings with Mallard Creek Presbyterian Church and neighborhood residents to create a plan of maintenance and preservation from this day forward."
Local historian Dr. Dan L. Morrill's report details evidence of the burial ground and examples of preserved slave cemeteries, some of which belong to current Mecklenburg County churches. The burial site was identified and located by the presence of periwinkle, an herb popularly planted on slave cemeteries for maintenance and beautification, rocks placed as markers of the deceased, a local Mallard Creek Presbyterian Church member who provided anecdotal evidence, and a ground penetrating radar analysis, conducted by Comprehensive Genealogical Services. The Report on the Slave Burial Ground at Mallard Creek Presbyterian Church will be submitted to the Charlotte History Museum for future reference.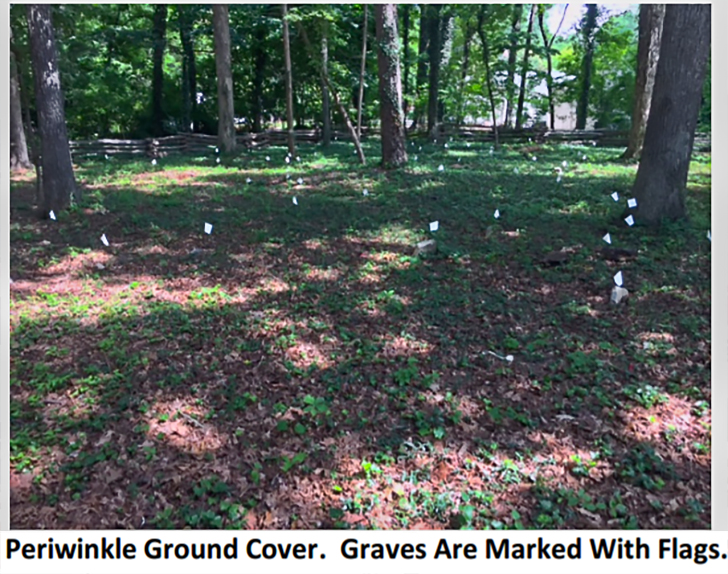 "This site could provide a real teaching lesson that makes people aware of a set of societal norms and issues that most people don't know about and prefer not to think about," said Dr. Morrill. "There are other churches such as Providence Presbyterian Church and Sardis Presbyterian Church who have done sensitive jobs at honoring the enslaved members of their church. There are advantages that accrue to this site due to its ease of access to visitors, proximity to UNC Charlotte, whose history students may take an interest in preservation plans, and a development company that has a real sense of social responsibility seeing an opportunity that is beyond the rezoning to be strategic in how one plans for the future interpretation of the site."
The Browder Group said that they believe the church is best situated to restore, maintain and set up educational efforts. Upon agreement from the church, Browder will implement the best preservation methods moving forward. Efforts may include granting the church access to the property, deeding the property to Mallard Creek Presbyterian, or engaging a historic preservation organization to preserve and respect the cemetery in a manner consistent with other cemeteries of this nature.
They group has said they will also redesign the planned entrance road near the slave cemetery to make sure it doesn't disturb the graves. Most of the land in that section of the development is planned to be a runoff-collection and buffer area.
The Charlotte City Council is now scheduled to vote on Browder Group and Charter Properties rezoning petition for a multi-use development plan that would include a 395 apartment unit, new retail, restaurants, and Charlotte's second Topgolf facility on July 17.
Comments
comments