With mass shootings on the rise, and another school year approaching, one South Carolina non-profit has started a movement to establish "School Prayer Zones" near public schools.
'Christ Teens' founder Vanessa Frazier has been working with the South Carolina Department of Transportation for the past 3 years to figure out exactly how this might be accomplished.
Earlier this year she finally received approval and has since placed signs in front of 3 different Richland County Schools.
According to SCDOT, the signs are placed on private property and are just off of the highway rights of way, and therefore, are legal additions to the side of public streets.
SOUND OFF: These "School Prayer Zone" signs are popping up around Richland County…what do you think? They're on private property…and supporters tell me they want to encourage prayer and let those in schools know they're being prayed for. @wis10 pic.twitter.com/KvmKXmK8gp

— Caroline Hecker (@CHecker_WIS) August 5, 2019
Christ Teen's website even gives people the option to buy their own prayer zone sign to place on the front lawn of their home or church;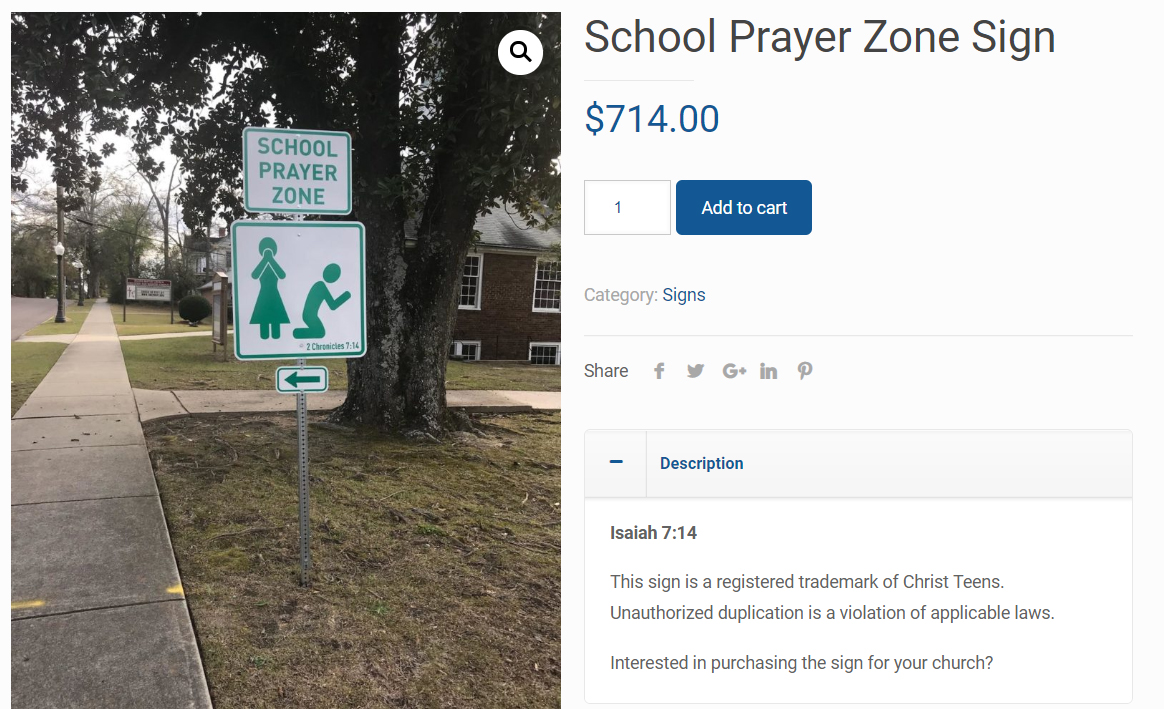 What do you think about the new signs? 
Comments
comments