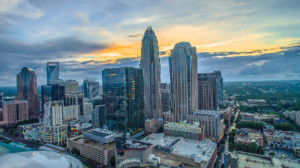 A new law just went into effect that makes flying a drone within 500 feet of a jail or prison a misdemeanor and flying a drone over a jail or prison with the purpose of delivering contraband to inmates a felony.
North Carolina's new H.B.128, states that anyone who flies a drone with a horizontal distance of 500 feet and a vertical distance of 250 feet from a local, state, or federal confinement or correctional facility will be guilty of a Class 1 misdemeanor, including a fine of $500 and the seizure of the drone.
The law cites G.S. 153A-217 to define "local confinement facility", which includes; a county or city jail, a local lockup, a regional or district jail, a juvenile detention facility, a detention facility for adults operated by a local government, and any other facility operated by a local government for confinement of persons awaiting trial or serving sentences.
The new law becomes especially problematic for anyone who might fly a drone around Uptown Charlotte. If your drone flys within the 500-foot boundary of Charlotte's Uptown jail, even by accident, you could be arrested;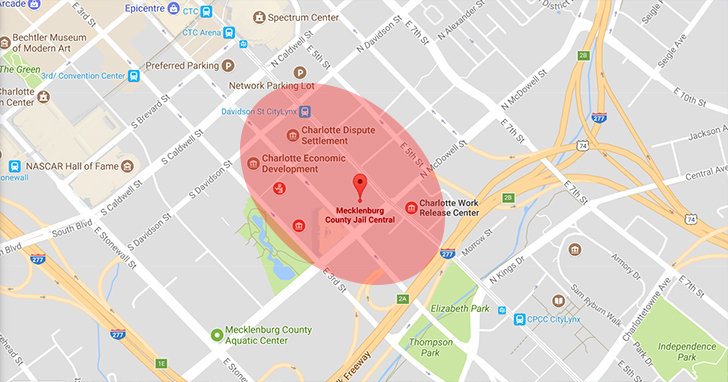 The law does allow for exceptions by law enforcement officers or federally approved commercial UAS pilots, however, commercial operations must still remain at least 150 feet away from the prison, both vertically and horizontally.
According to Governor Cooper, drones have been found carrying contraband at or near North Carolina prisons at least twice. Earlier this month, South Carolina even witnessed their first drone-assisted prison escape.
"Criminals look to exploit the latest technology, and we must make sure our laws keep up," Cooper says in a press release. "Drones are the newest way to get drugs and weapons behind prison walls, and this law will help law enforcement fight prison contraband and the crime it causes."
Comments
comments